Online guide names Louisiana Tech best value in state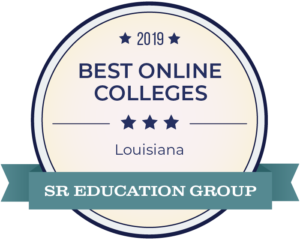 In its 2019 Best Online Colleges in Louisiana, the Guide to Online Schools named Louisiana Tech University best in the state for its value and return on investment. 
This list of schools highlights the best online schools in Louisiana based on their affordable annual tuition rates and alumni salaries. Louisiana Tech University was ranked No. 1 with the lowest annual tuition of $6,552 and the highest median salary at $92,400. Alumni salaries were provided by PayScale.
The Guide also ranked Louisiana Tech individual programs highly on a national level: