Won in One opens registration for pitch contest
Entrepreneurs and innovators from across north Louisiana will have the opportunity to pitch their ideas to a panel of judges and audience members to win cash prizes at the Won in One pitch competition at 6 p.m. Tuesday, Jan. 29, in Louisiana Tech's University Hall.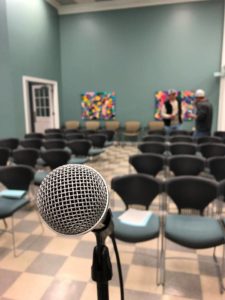 Like the television show "Shark Tank," a panel of business experts will select the most captivating ideas from the group of competitors. Similar to programs like "American Idol," the audience will also have influence by voting for their favorite presenters. Competitors will be given only one minute to share their ideas in a way that is engaging, informative and financially appealing. Following the presentations, $3,250 in cash prizes will be announced.
Competitors will benefit from much more than prizes at Won in One. They will also gain feedback on their venture, identify potential team members, attract investors, meet other innovators and connect to resources that can support the growth of their ventures.
North Louisiana residents as well as any Tech students, faculty and staff are welcome to register as competitors or attend as audience members. Those in the audience will be able to vote for their favorite ideas, support participants they know and listen to all of the innovative ideas being presented.
Space is limited, so register to attend or compete at https://2019woninone.eventbrite.com/.
If you have any questions or would like more information please contact us at 318.257.3537 or email tbdc@latech.edu.