Gilbert is state's ACT Postsecondary Champion
A Louisiana Tech graduate with a bulldog attitude when it comes to helping students navigate their education and career journeys, Tech Dean of Student Services & Academic Support Stacy Gilbert is the ACT College and Career Readiness Postsecondary state champion.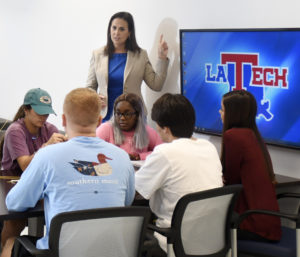 The ACT organization annually recognizes four champions in each state — a Student Champion, K-12 Champion, Postsecondary Champion, and Workforce Champion — who "personify the mission of ACT through intentional actions that create an atmosphere and culture which promotes college and career readiness for all."
An employee of the University since accepting a job as a student worker in the Athletics Academic Center as an undergrad, Gilbert (Class of '95 and '96) has since worked in several roles for the University as a servant to students. In her current role as dean, she has the responsibility of overseeing multiple offices and initiatives, including First Year Programs, Student Health Center, Dual Enrollment, Counseling and Career Services, Testing and Disability Services, and Students in Transition. 
"Stacy is a champion for our students at all levels in their academic careers and for their future career success," Tech's Dean and Professor Emerita/Coordinator of External Projects Dr. Jo Ann Dauzat said. "She has an abiding belief that students deserve a chance at academic success at Tech or elsewhere."
"While Stacy strategically manages the administrative duties associated with so many University functions and services, it is her passion for the impact these support mechanisms provide that drives her efforts," said Assistant Vice President for Academic Advancement and Partnerships Dr. Donna Johnson. "Stacy's devotion to student success is evident in both her actions and interactions. She can frequently be heard explaining data or statistics about student success in key programs she oversees, and many of the students she and the University serve would not be on campus if not for one of the key programs under her care — Bridge to Bulldogs."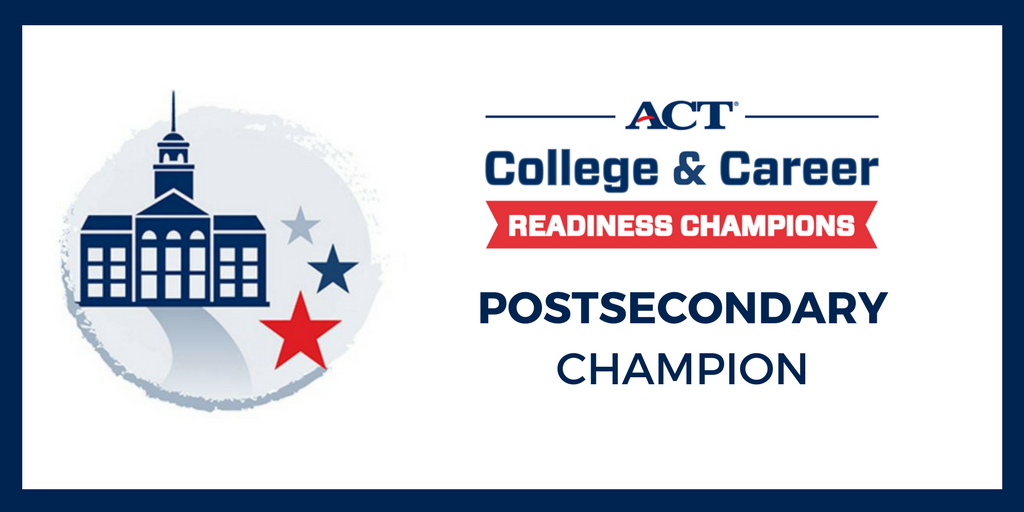 Bridge to Bulldogs is a Tech program introduced in 2014 as a means to offer support to students who scored below admissible standards on college entrance exams. Since its inception, Bridge to Bulldogs has helped more than 250 students prepare for their freshman year at Louisiana Tech and overcome personal academic deficits indicated by standardized exams.
"While this number served is impressive, more impressive still is the statistic Stacy most often claims of Bridge to Bulldogs: Bridge completers are persisting and being retained at the same rate as those students who were admissible without the need for remediation," Johnson said. "Averaged with all past Bridge participants, the current retention rate as a whole is at 68%, and that's over the course of all combined years, not just first year."
But the average retention rate for first year students in the Bridge to Bulldogs is an outstanding 76%.
"Such an impactful intervention is evidence that Stacy is bolstering the college readiness of students through the Bridge to Bulldogs program." Johnson said.
"Stacy is sincere in her advocacy for students who enroll at Tech with our Bridge program," Dauzat said. "She nurtures students, yet she promotes their independence as learners and supports their progress toward their degree attainment. Stacy is a most valuable and genuine asset to Louisiana Tech and to our students."