Cathi Cox-Boniol loves people.
She also loves helping to connect people with learning opportunities through her work in Lincoln Parish schools.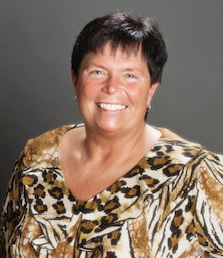 The life-long Ruston resident never thought about attending college anywhere but Louisiana Tech University. Cox-Boniol was a member of the Tech Family practically from birth and earned her undergraduate and graduate degrees at Tech, majoring in Health and Physical Education.
During her post-graduate years, she found the "singular transformative force" that helped form her professional career and passion for STEM education. Mentors like Dr. William Deese, Dr. Carolyn Talton, and other professors at Tech didn't restrict her.
"They didn't let me get in the way of myself or limit myself," Cox-Boniol said. "Instead, they always encouraged me to do challenge myself and surpass my perceived limitations."
Cox-Boniol is in her 37th year as an educator. She began her career at Choudrant High School, teaching there for 17 years. Over the past 20 years, she has been the Site Coordinator for Project LIFE (Laboratory Investigations and Field Experiences) and Chemical Concepts and Connections for Teacher Leaders (C3). She was the Program Coordinator for the Center For Applied Teaching and Learning To Yield Scientific Thinking (CATALyST).
Since 2004, Cox-Boniol has also served the education community as an adjunct professor at Louisiana Tech where she serves as the Louisiana Director for the national Engineering by Design Consortium that is part of the STEM Center for Teaching and Learning within the International Technology and Engineering Educators Association.
"I believe rich and robust STEM education is the absolute right of all students, regardless of who they are, where they come from, and where it might be perceived that they are going," she said. "For at the core of STEM learning is a true spirit of adventure, creativity, wonder, and innovation, something that can empower a student to passionately tackle the journey ahead."
STEM education, Cox-Boniol believes, has the potential to unlock opportunities for each student – whether or not they choose to enter a field that is focused on science, technology, engineering, or mathematics. The study of these areas empowers students to reach their fullest potential and develop essential skills that will make a difference in any career.
"As educators, it is our responsibility to ensure that such experiences are made available for every student who crosses the threshold into our classrooms," Cox-Boniol said. "Educators exist to help empower each student and inspire them to hold onto their potential. Their future is what makes our calling among the highest and most noble there can be."
An honest relationship between students and their teachers is essential to achieve the best learning outcomes, Cox-Boniol said. In addition, educators must ensure their students have every opportunity to face challenges and find their own paths.
"Communicating trust and respect in the classroom are necessary to fueling a student's fire and helping them become exactly who he or she was meant to be," she said. "There is honor in every pathway and journey, so I encourage all learners to pursue whatever they to do to do it with excellence. We won't all reach the same end, but we can all reach our own potential."
Cox-Boniol has personified "excellence through education" in every personal opportunity and professional endeavor. She currently serves as ACHIEVE Coordinator for Lincoln Parish Schools and initiates STEM programs in partnership with Louisiana Tech University. She was the founding director of Lincoln Parish's award-winning New Tech @ Ruston school, a 21st Century learning environment based around innovation, project-based learning, and integrated technology.
Honored for her numerous professional accomplishments at the local, state, and national levels, Cox-Boniol  has received several leadershipand professional development positions, including leading the Louisiana Department of Education Science Standards Review, being named Louisianan of the Year, and receiving the ITEEA Public Understanding of Technology and Engineering Education Award. 
When they are not traveling, she and her husband Tom are community advocates who actively serve on the Ruston-Lincoln Chamber of Commerce, Louisiana Tech University Alumni Association, North Central Louisiana Arts Council, Keep Lincoln Parish Beautiful, United Way of Northeast Louisiana, The Wellspring Alliance for Families, and other service initiatives. 
Regardless of her professional endeavors and accomplishments, Cox-Boniol said that her top priority is to find ways to be a better educator and how to help others find their passion through education.
"I am so proud that the College of Education at Louisiana Tech University is committed to developing teacher candidates who are both equipped and empowered to help students fully explore such infinite possibilities," she said.