Tech professor's book on international online education published
In 2014, Dr. Kirk St.Amant, professor and Eunice C. Williamson Endowed Chair of Technical Communication at Louisiana Tech, and colleague Dr. Rich Rice of Texas Tech were talking about their experiences teaching students from around the world in their online classes, a conversation that morphed into the collaborative project of a book that would take a look at how to expand online education on a global scale.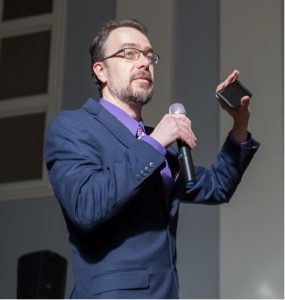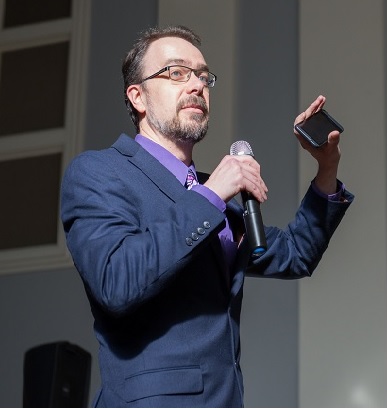 The result is Thinking Globally, Composing Locally: Rethinking Online Writing in the Age of the Global Internet, a 15-chapter book published by Utah State University Press that discusses topics such as internationalizing online class design and developing strategies for preparing students to work successfully in the global marketplace.
"Based on our discussions, we began to wonder who else was also teaching a wide range of internationally located students in their online classes and what approaches they were using to offer instruction," St.Amant said. "We also began researching how the online education market had grown globally in the past five years and realized such a text was needed to help teachers and program directors navigate this fast-growing and uncharted area in online education." 
The author of several books and the recipient this summer of the Alfred N. Goldsmith Award for Outstanding Achievement in Engineering Communication from the IEEE Professional Communication Society (IEEE PCS), St.Amant is a research faculty member with Tech's Center for Biomedical Engineering and Rehabilitation Science (CBERS) and is on the steering committee for Tech's Visual Integration of Science Through Art (VISTA) program. His area of research expertise is international and intercultural communication with a focus on international health and medical communication, usability and the design of technology for global audiences, and internationalizing online education.  
His endowed chair sponsors different projects focusing on how people share technical and scientific information with different audiences. The Williamson endowment funds an invited speaker series in which national experts in a particular communication area come to the Tech campus and both give a public talk on cutting-edge research (open to both the Tech and the greater Ruston community) and visit a class at Tech to give a guest lecture on a specialized topic in technology and communication, such as using images to share information about disease outbreaks.
The endowment also funds a national research conference on usability and design (held at Tech's Academic Success Center in Bossier City) and sponsors scholarships that allow Tech students to work on real-world projects for a range of clients across the nation and around the world.
"The overall idea," St.Amant said, "is to provide Tech students and faculty — as well as members of the local and regional community — with access to educational resources and both national and international opportunities that supplement other resources available at Tech and in the local area."
His most recent book grew out of his discussions with Rice, who he has known for more than 10 years and has collaborated with on online education projects, "but only on U.S.-based teaching activities," St.Amant said. "We both knew that the other had started doing more work in the area of international online education, and over the years, we'd started comparing our international online teaching experiences and discussing how to effectively teach in these kinds of settings.
"Because we had experience with different cultures in online educational contexts — most of my work had been with Western and Eastern Europe and much of Dr. Rice's work was in Asia, particularly India and China — we had developed different international networks of authors we could draw on to contribute to this project.  Also, due to our varying experiences, we had different perspectives on the range of topics that needed to be covered in a book like this one, and that helped greatly when it came to planning out the structure and content of the book."
The book is exceptionally timely because international access to the Internet has grown by almost 900 percent since the start of the millennium and by almost 2.5 billion persons in the most recent decade.
"That growth has allowed individuals in different nations and regions to access education not readily available in either their region or their nation," St.Amant said. "As a result, the international online student population is exploding.  This situation allows universities both to provide students with unique educational opportunities — such as learning how to work in or manage international projects — and to forge new educational and research partnerships based on distance education.
"Realizing these opportunities, however, requires an understanding of the dynamics at work in these kinds of settings," he said. "Since the book provides educators with strategies for teaching effectively in these contexts, it is well timed to address an important — and growing — area in education."