Dr. Greg Lyons, who in 2011 earned his Doctor of Musical Arts in Percussion Performance from Ohio State and joined the faculty of Louisiana Tech, feels music is easy to love and hard to beat.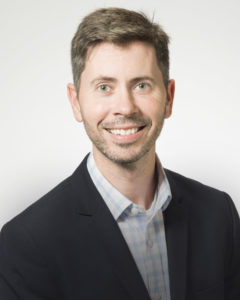 "I love music, and I love sharing it with others," said Lyons, an associate professor of music, Tech's Assistant Director of Bands, Head of Instrumental Music Education, and the James Alvey Smith Endowed Professor of Music.
He grew up in Poplar Bluff, Missouri, where he attended Poplar Bluff Senior High School, stayed active in the band and choir programs as both a percussionist and a pianist, and where he had "awesome parents and awesome teachers who inspired me to learn," he said.
As Tech's Head of Instrumental Music Education, Lyons serves as "a liaison between faculty members in the College of Education and the Department of Music, and I meet with students quarterly to help them navigate the hurdles of the program," he said. "I also observe and evaluate our music education majors in the field during their clinical residency experience.
"Music education at Louisiana Tech has a rich history," Lyons said. "Because of our size and scope, students are given ample access to professors. Solo and ensemble experiences abound on and off campus, which allows students to engage with their peers and to further develop their musical skills and knowledge… I am most proud of our graduates in the field who are accomplishing amazing things."
Lyons graduated from Wheaton College Conservatory of Music in Illinois in 2001 with a Bachelor of Music Education and from Central Michigan University in 2004 with a Master of Music in Percussion Performance.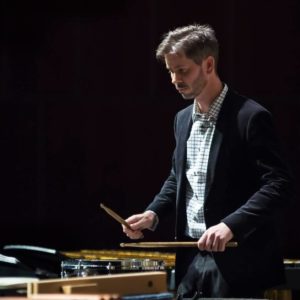 "From 2004-2007, I taught sixth through 12th grade percussionists in the Webb City, Missouri schools," he said. "I also conducted beginning and intermediate bands," a time he describes as "the perfect first job" because it offered him a chance to learn how to teach from patient and supportive, talented colleagues and seasoned band directors.
Gradually, he felt he wanted to study more and improve as a performer and become a college professor. That lead him to Columbus and to his doctorate, and then to Tech, which offered a "position that matched well with my experience and training," he said.
Although piano was the first instrument he learned to play, it's percussion that he became a pro at, and we're not talking drums only. Percussion is a family of instruments that are struck (or shaken, or scraped), and "I'm attracted to all of them," Lyons said. "Percussion includes pitched and non-pitched instruments. The major areas are snare drum, keyboard percussion, timpani, multi-percussion, world percussion, and drum set."
It's a lot of stuff.
He describes his personal style as "always evolving," and you can hear it as he performs regularly as principal percussionist with the Rapides Symphony Orchestra in Alexandria.
"I also perform and collaborate frequently with percussion colleagues around the state and region for festivals and events," Lyons said. "Since 2016, I 've been the co-coordinator for 'New Music on the Bayou,' a contemporary summer music festival in Ruston and Monroe."
We bet your playlist isn't quite as wide-ranging as his, which includes The National, The Berlin Philharmonic, Beach House, Diana Krall, Cautious Clay, The Innocence Mission, Jon Hopkins, Oscar Peterson, Steve Reich, Sylvan Esso, and Wye Oak.