Louisiana Tech's Department of Music within the School of Performing Arts is about to change keys.
The department is in the final stages of approval to become, officially, the School of Music.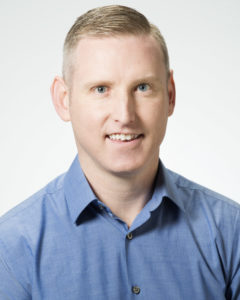 "Lots of great things are in the works, and in order to grow to our full potential and to take advantage of all of the opportunities set before us, becoming a separate School of Music makes the most sense for us," said Dr. Michael Austin, who came to Tech in January as Founding Director of the soon-to-be-born School.
Since arriving he's begun a weekly newsletter to campus, a little thing but a big step in making the campus family and community more aware of the talented students and faculty who work very hard and really want to share their work. Nearly every week and often a few times a week, there's a concert, recital, or visiting artist on campus.
"It's hard to attend our concerts if you don't know when they are," he said. "As cliché as it may sound, music really is food for your soul; after I got my first weekly email with the lunch menu for the Ropp Center, I thought we should send out our weekly menu, too."
He grew up with music in Dumas, Texas, about 50 miles north of Amarillo, watching MTV with his mom "back when it first came on and they still played music," he said, and listening to cassette tapes of Van Cliburn, the famous concert pianist from Fort Worth, with his grandmother.
That led to college scholarships in voice, organ, and piano, his primary instruments. He also played clarinet from junior high into college and was a drummer in a band while he earned a bachelor's in Music Composition from the University of Texas at San Antonio (2005), a master's in Music Theory from the University of Texas at Austin (2007), and his PhD in Aesthetic Studies (now offered as a PhD in Arts and Technology) from the University of Texas at Dallas (2011).
"Right now, my focus is on two things in particular," Austin said. "The first is working to find out what we're really good at and helping our students and faculty find the support and resources to do it even better. We have a long, strong history of teaching classical music here at Tech, and I certainly plan to help strengthen that legacy.
"My second focus is on expanding our degree and course offerings to align the School of Music with the rest of the University's mission even more," he said. "It makes a lot of sense that a University with such a strong reputation in engineering and technology would have a foot in the world of music technology and audio engineering. I'm currently working on a proposal to start a program in music industry studies here at Tech; students will take courses to learn about the music industry, audio engineering and music production, songwriting, music composition, and sound design for films and video games. I also hope to establish opportunities for students to gets some hands-on experience in the music industry, both with off-campus internships and with an on-campus student-run record label."
Meanwhile he continues his off-the-beaten-path research, which primarily focuses on sound and music in emerging and interactive media, particularly on music videos and video game music.
"I'm especially interested in the use of popular music and pop idioms in video games, and on the representation of race and gender in video games using music," Austin said. "I'm also very interested in music video games — for example, games in which the primary goal is to make music and the way the interfaces used to play these games are designed. I edited an anthology of essays on this topic, called Music Video Games: Performance, Politics, and Play, which was published by Bloomsbury in 2016.
"I'm also an officer and trustee of the international Society for the Study of Sound and Music and Video Games," he said, "and I hope to bring the North American Conference on Video Game Music here to Ruston within the next few years."