Hurtig completes third volume on using film to teach French
Dr. Dolliann Hurtig, professor in the School of Literature and Language of Louisiana Tech University, has had her third volume of Allons au cinéma: Promoting French through Films, Volume III published by the American Association of Teachers of French. The third volume has as its theme Immigration et Identité.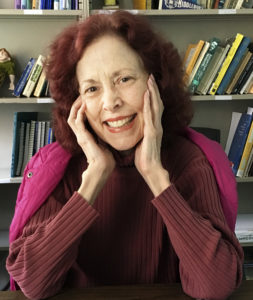 Hurtig served as the volume's editor-in-chief, with Joyce Beckwith of Boston as the assistant editor. The volume, that took three years to produce, contains articles written by 21 authors who are members of the AATF. Both Hurtig and Beckwith contributed articles to the volume and have worked together as editor-in-chief and assistant editor for prior volumes.
The three volumes, with their diverse content and multicultural perspectives, are most useful to university professors and secondary school teachers who wish to incorporate film in their curriculum. Film is a popular medium and an enjoyable way for students to learn the language. Hurtig and Beckwith serve as co-chairmen to the AATF National Commission on Cinema.
The American Association of Teachers of French, founded in 1927, has a membership of nearly 10,000 professionals.