Architecture grad encourages students to follow their dreams
Lindsay Carlisle returned to her alma mater recently to "inspire students that anything is possible," she said, "that no dream is too big."
The School of Design hosted Carlisle, '10 – Architectural Studies, '11 – Architecture, as part of its ARCH50 Lecture Series, celebrating 50 years of architecture at Louisiana Tech University.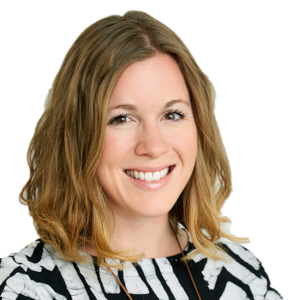 Titled "Starting from Scratch," her presentation dealt with her decisions after Tech, and a big one was moving to Portland, Oregon, where she knew no one.
"I also didn't have a place to live or a job," she said. "I knew I wanted to move to the Pacific Northwest, so I packed my bags, hit the road, and figured it out when I got there. Meeting the right people and putting yourself out there gets you a long way."
As a student at Tech, Carlisle completed the Americorp design + build project — Bryan Park Pavilion — and studied abroad in Berlin. In 2010, she received the Henry Adams AIA Gold Medal for highest GPA of her graduating class.
"I come from a long line of Tech alums, so Tech was a natural pick for me," said Carlisle, who grew up in Dixie and graduated from C.E. Byrd High in Shreveport. "I also couldn't pass on TOPS. I visited LSU's architecture department my senior year of high school for consideration, but I found Louisiana Tech's School of Design to be more impressive due to more advanced infrastructure and equipment for students' use."
Architecture was a natural pick too.
"I'd knew I wanted to do something in design," Carlisle said. "Growing up, I was always making things — makeshift tents from living room blankets and chairs, a home for a cricket made from a McDonald's chicken nugget box, a reading room made from a recycled cardboard box when our hot-water heater got replaced. I was a curious and creative kid; choosing a profession in design was a natural fit."
During her six years in Portland, she not only ended up meeting lots of people, but she also made quite a big difference. She worked at two architecture firms there, C2K Architecture and Holst Architecture, and was involved on a variety of project typologies including commercial, hospitality, restaurant, and residential.
At C2K Architecture, she was the designer on two restaurants, one of which was a renovation of the historic train station in Eugene. She was the Project Architect at Holst Architecture for Maletis Beverage Headquarters, which was recognized by Daily Journal of Commerce of Oregon as a finalist for the 2018 Top Project awards.
She led Asian Health & Service Center, a non-profit commercial office and culture center, through construction and LEED Gold® certification. Carlisle served as a chairman on the AIA Portland Committee on the Environment and is an activist for Women in Design and Equity in Design. She has participated in many of Portland's community volunteer projects with Holst Architecture, including Depave, Friends of Trees, and painting a mural for a women's homeless shelter.
She was also an active member in the "Maker" community in Portland, where she built furniture, steel fabrications, and volunteered as a shop steward at ADX Fabrication shop. Carlisle became a licensed architect in 2016 and took a solo trip to Chile for two weeks to celebrate her achievement.
Why Chile? Well, because she loves alpacas, of course. But there's more.
"I've always had a fascination with South America's history and landscape," she said. "I decided to go to three different places — Patagonia, Valparaiso, and San Pedro de Atacama — to get a sample of the country. I met great people along my journey, enjoyed site seeing, eating great food, and drinking great wine. San Pedro de Atacama was my favorite: I felt like I was on the moon. It was the most unique and interesting landscape I've ever seen."
Last year she relocated to Los Angeles to work at ZGF Architects as a Project Architect. Her current project, California Air Resource Board CARB, is under construction and will be one of the largest and most advanced vehicle emissions testing and research facilities in the world. 
"I did a lot of research during my grad school year to see what was next for me," she said. "I knew I wanted to move further away from home, live the city life, explore a new culture of art, music, and community, and outdoor activities. During my research, I began to like the West Coast cities more because of their surrounding landscape, bike-ability, culture, and access to a variety of different terrains. My personality is a fun-loving, free spirit, so I thought I would fit in better with the West Coast in comparison to the East Coast."
Tech taught her well, she said, but school can't teach you everything.
"Since the profession of architecture is an apprenticeship, it takes a long time to build your career and know what you're doing in the real world," Carlisle said. "There was a lot I didn't know coming out of school, but those things applied to 'real life' project challenges such as dealing with clients, building code, schedule, project planning and negotiation, budgets…those kinds of things. I would not have fallen in love with architecture if Tech had bored me with the reality I was about to enter into.
"It was a rude awakening, but over time, when I became more knowledgeable, I became more comfortable in my career. Tech helped inspire me to love designing, to build my passion and commitment to architecture…with that foundation, you can look past some of the challenging bores of 'real life.'" 
Carlisle is now a registered architect in both Oregon and California and aspires to start her own practice. It won't be from scratch; she's come a long way already.