Parkinson's patients have the next dance
Neurology professor and physician Dr. Karl Kieburtz delivered a seminar on campus in the New Frontiers in Biomedical Research series on Jan. 13. Louisiana Tech University will continue to share a series of stories designed to help readers know more about diseases of the central nervous system and how Louisiana Tech students and faculty are working to advance care for them. This is a story from that series.
Area friends with Parkinson's disease and their caregivers will soon have a new and unlikely weapon to help them deal with the disease.
Dancing.
A new program called Dance with Parkinson's at Louisiana Tech University will begin Wednesday, Feb. 5, and classes will take place from 10-11 a.m. in the classroom at Lambright Sports and Wellness Center.
The goal? To move at your own level of comfort. To be yourself. With no pressure to be anything else.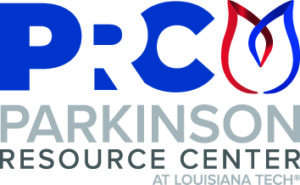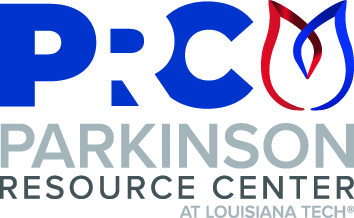 Gretchen Jones (BS, biological sciences '96; MS, biological sciences '99) and her business partner Leaia Alsup completed a two-day training course at Mark Morris Dance studios in Brooklyn and will serve as class instructors. To benefit those with Parkinson's, a benefactor funded the special training for the pair.
"The workshop totaled roughly 16 hours of hands-on teaching, as well as practical training to prepare us to lead classes with the goal of building a program in our community," Jones said.
"It was amazing," Alsup said. "But the whole program is amazing."
Kelly Harp Haber, lead dance instructor for the Dance for Parkinson's program in New Orleans, recently came to Tech and provided two sample classes at the Davison Athletic Complex for the Parkinson's community in an effort to illustrate the benefits of the program. She is a 1997 graduate of Tech.
In 2018, as Tech's Parkinson Resource Center (PRC) was being founded through an innovative grant from the Parkinson's Foundation and by efforts from Tech's Edmond J. Safra Nurse Faculty Scholars, nursing student scholars, and an interdisciplinary team from across the University, Haber wrote an informative letter to Tech President Dr. Les Guice to express that, though she taught a variety of ballet classes, "the crown jewel of my work is my Dance for Parkinson's class each week."
When Haber visited Monroe in the summer 2018 to teach at Twin City Ballet Company, she was able to visit Tech's Rock Steady Boxing Program for Parkinson's patients.
"The magnitude of the work that is happening in that class," Haber wrote to Guice, "is remarkable."
Guice wrote back that he loved "the aspect of bringing a new dimension to what is happening … The Parkinson Resource Center evolved from some folks across multiple divisions who saw an opportunity to make a positive difference. And I have seen and heard from numerous individuals who are so grateful for what our faculty, staff, and students are doing."
That conversation and the behind-the-scenes work of Tech faculty Dr. Donna Hood and Dr. Tara Haskins, who willed Tech's PRC into being, has led to this newest opportunity.
"Dance encompasses many of the same physical challenges and benefits of exercise," Jones said. "However, one of the things the training and the research emphasizes is that a large part of the success of the program is because the participants have an artistic and aesthetic experience. Participants move thoughtfully through a carefully planned class that incorporates exploration, visualization, and socialization. It is thought to have benefits beyond traditional therapy because they are not being observed or measured; they are simply enjoying the chance to dance. We are planning to share dance classics as well as celebrate our heritage by incorporating Louisiana themes into our classes."
"Gretchen and I both would like to give the community of Parkinson's a place to just move," Alsup said. "With no judgment. An hour in one day where you can stretch, move, maybe even 'dance' a little if you want to. This program allows a person with PD to move on his or her own level, which means everyone belongs. Everyone can find their comfort zone. Again … it's amazing!"
"I had only a very basic knowledge of Parkinson's before becoming involved with this program," Jones said. "I didn't truly realize how difficult day-to-day activities can be for patients with Parkinson's. I understand more clearly now that having Parkinson's alters a great many things, from physical challenges to social challenges. Dance has tremendous power to connect people and bring joy to all.  I am thrilled to be a part of the Dance for Parkinson's program at Louisiana Tech."
"After learning about the disease and learning that dance and movement can help with their everyday life, I just want to help," Alsup said. "I just want to offer what I know and give them a place or opportunity to move in."
The mission of Tech's PRC is to promote a healthy Parkinson's community by connecting people, programs, ideas, and resources to improve lives through education and service. The Center helps connect PD patients and their caregivers to programs and resources to help.
It is estimated that 1.2 million people in the United States will be living with Parkinson's disease by 2030; about 60,000 new cases are diagnosed each year (Statistics on Parkinson's). There are an estimated 10 million cases worldwide.
For more information on the PRC and resources available to the community visit the program's website.
If you or someone you know is living with PD or is a care partner of someone with PD, connect with Tech's PRC at 318.257.2514 or parkinsonresourcecenter@latech.edu