Engineering grad student earns Vincent A. Forte fellowship
Louisiana Tech University doctoral student Casey Kidd earned the Vincent A. Forte Fellowship Award from the Louisiana Engineering Foundation (LEF). The award was announced at the Louisiana Engineering Society Joint Meeting in Lafayette.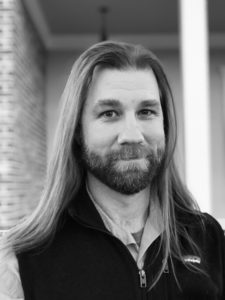 Kidd, a Lake Charles native, completed his undergraduate studies at Louisiana Tech with a 3.5 grade-point average, earning a bachelor's degree in mechanical engineering in 2004 and is currently pursuing a degree in engineering with a concentration in engineering education.
Kidd is a full-time student, a research assistant, and a father who, along with his wife Laura (biomedical engineering '04), is raising two children.
He says that his father, a retired engineer, and his mother, a retired teacher, inspired him to pursue a career in teaching engineering. He applied to Tech's doctoral program after spending 10 years as an engineer, seven of which were working as a design engineer for a NASA contractor, and five years as a stay-at-home dad.
"I've been interested in teaching in a STEM (science, technology, engineering and math) field, at some level, ever since I was an undergraduate here at Tech. I enrolled in the PhD program here as a way to get myself back into an engineering field, but also to give myself a challenge. Laura and I both have always loved Tech, so being back here is very exciting!"
Kidd is doing research with Dr. David Hall, Louisiana Tech College of Engineering and Science director of project-based learning, instrumentation and control systems engineering technology and industrial engineering and associate professor of mechanical engineering, and Dr. Ethan Hilton, assistant professor of mechanical engineering, on how to implement more project-based learning into Tech's innovative hands-on undergraduate engineering curriculum. He also works as a graduate assistant for the mechanical engineering program, helping specifically with that program.
"I also work as a graduate assistant for the mechanical engineering program, which is nice because I get an opportunity to put my design background to good use."
"Casey has extensive professional experience working as a design engineer," Hall added, "and his background and abilities have already had a significant impact on our efforts to expand our project-based educational approach. He is designing new kits for our classes and is setting our new prototyping lab with laser and water jet cutting and 3D printing services to support projects."
The Vincent A. Forte Graduate School Fellowship is awarded to a Louisiana student who is enrolled in a graduate education program in engineering and who plans to teach at the university level after completing the degree program. The award is named to honor Vincent A. Forte, P.E., a founder and first president of the LEF.