Love-Vaughn in historic position as Tech's newest dean
Louisiana Tech hit the mark in early March when it appointed Devonia Love-Vaughn as Dean of Inclusive Initiatives and Student Success, a newly created position designed to ensure that every student on campus feels at home within the Tech Family.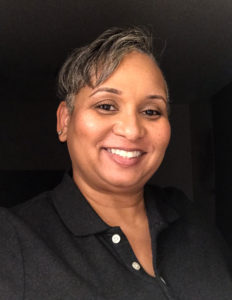 Quite an historic appointment: 55 years after the first African American student stepped onto campus, Love-Vaughn becomes the University's first African American female dean.
"To be able to share in their legacy and to do this work on this campus is a deep honor and a great privilege for me, and actually quite emotional," she said. "But at the same time, it's extremely humbling. I feel a great sense of responsibility, accountability, and the desire to ensure that I'm not the last, if that makes sense. I think it's important when you are 'a first' that you create space for others to follow and to become a part of."
For the past two years, Love-Vaughn has served as Director of the Office of Multicultural Affairs on campus. She has worked toward increasing the retention rate of minority populations by offering them a safe place to be themselves and to develop as students.
"When you exercise inclusion and you create space where people can be themselves, it's not so that people can be segregated from others," she said. "It's so they can be recharged to be a part of the greater whole.
"Diversity is not limited to race and ethnicity," she said. "Diversity encompasses gender, religion, as well as knowledge, thought, and education."
As a dean, Love-Vaugh will work toward ensuring the inclusion and equity of all students. She believes every student should have the resources they need to successfully learn, grow, and contribute to the community, and that they should feel welcomed on campus, especially in their classrooms, where their engagement is necessary for their learning and for the learning of those around them.
And she feels students should feel safe voicing their ideas and knowing their voice matters to those listening.
Through training and various programming, Love-Vaughn will work with each department on campus to increase an understanding of each other and to strengthen the bonds of the Tech Family.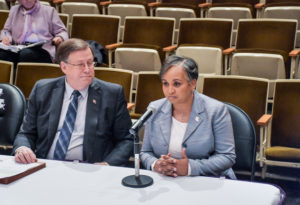 "This position never existed before," she said. "If I don't do this work justice, if I'm not serious about it, if I don't make it professional, if I don't ensure that it is sound and it's credible, it won't survive. And so, it's about continuing a legacy and building a legacy all at the same time — a lot of responsibility — and I don't take it lightly."
Love-Vaughn earned her undergraduate and graduate degrees in social work at the University of Kentucky and earned her doctorate in education from Tech. She expects her role as dean to "evolve," she said, as the position is new and since she is still functioning as the director of the Office of Multicultural Affairs.
"I'm doing the paperwork now to replace myself as a director," she said in mid-May. "But what happens now is that the work I've been doing in Multicultural Affairs has been very student-centered. And the work I'll do as Dean will be campus-wide.
"So we will be looking at training and programming for the entire campus, not just focused on students, but we'll also be looking at faculty and staff and providing training and programming that appeals to them as well," she said. "I'll be working with all of the five colleges and other divisions and departments on campus, plus with the provost. Wherever we feel there is a need to work on inclusion initiatives, that's what we'll do."