Nine Louisiana Tech programs receive national ranking from Intelligent.com
Nine Louisiana Tech University programs have been recognized as top programs in the U.S. by student recruitment website Intelligent.com, and the University has been recognized as the second best in Louisiana. Seven of Louisiana Tech's graduate programs and two of the University's undergraduate degrees were ranked in the listing.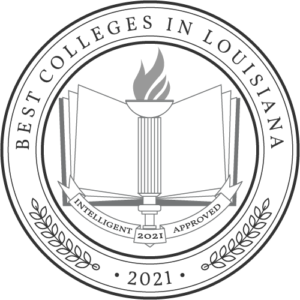 Louisiana Tech's Master of Science in Engineering and Technology Management was ranked as the best engineering management degree in the nation with an "Intelligent Score" of 98.70. The Bachelor of Science in Biomedical Engineering was Tech's highest ranked undergraduate degree, listed as the third best engineering degree program in the country.
The Master of Arts in History rounded out Tech's top 10 rankings, at number 8 in the country. The Master of Science degree programs in Computer Science and Health Informatics were ranked 13 in their categories, as the "Best Concurrent Enrollment Option" and "Best in the South," respectively.
The University's Master of Arts in English was ranked 21, while the Master of Business Administration was ranked 28. The Master of Science in Industrial Engineering was ranked 30. The Bachelor of Arts in History was ranked 44.
Louisiana Tech is listed among thousands of public institutions in the nation, and the Intelligent.com comprehensive research guide is based on an assessment of 2,277 accredited colleges and universities. Each program is evaluated based on curriculum quality, graduation rate, reputation, and post-graduate employment.
The 2021 rankings are calculated through a scoring system which includes student engagement, potential return on investment, and leading third-party evaluations. Intelligent.com analyzed thousands of schools with comparable programs on a scale of 0 to 100. The methodology uses an algorithm that collects and analyzes multiple rankings into one score to easily compare each university's degree program. Please visit the listed sources below to access each program's complete ranking.
You can find the Intelligent ranking for each program at the links below: