Tech named Military Friendly School for eighth straight year
For the eighth consecutive year, Louisiana Tech University has been named a Military Friendly School, earning the 2021-22 Military Friendly® designation from Victory Media.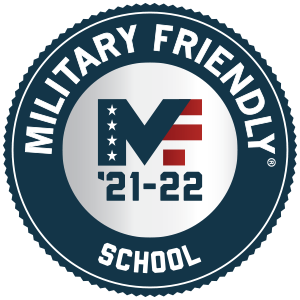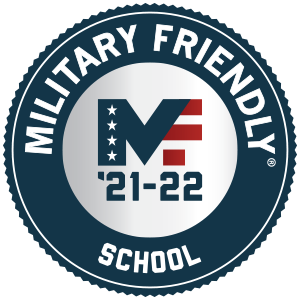 "Our University is honored to have the opportunity to give back to the veterans who have served our country," said Dr. Dickie Crawford, Tech's Associate Vice President for Student Advancement. "Over many decades, the Louisiana Tech family has been enhanced by the experiences of veterans, active duty members of the military, and their families. Louisiana Tech is dedicated to continuing to serve our veterans and providing them with an unparalleled educational experience."
In the Veterans Resource Center, a partnership between Louisiana Tech and Bossier Parish Community College, veterans and their families can receive services and information. This collaboration increases veterans' ability to earn two- and four-year degrees – as well as graduate degrees – close to home.
"Louisiana Tech has been serving military-affiliated students for decades, and while COVID has caused changes in the face-to-face support and services we offer to this student population, Tech Barksdale and our Veterans Resource Center at the Academic Success Center in Bossier have adapted operations to be responsive to student needs regardless of their physical location," said Dr. Donna Johnson, who leads initiatives in Shreveport and Bossier City, including the Tech Barksdale instructional site and the Veterans Resource Center. "Because of these alterations—such as electronic submission of documents, remote advising, and online course scheduling—we are better positioned than ever before to serve even more military-affiliated students both locally and abroad. These distance capabilities fit the needs of the often transient population of military students. Supporting military-affiliated students as they pursue their academic goals will continue to be a major priority for Tech."
Institutions earning the Military Friendly®​ ​School designation were evaluated using both public data sources and responses from a proprietary survey completed by the school.
The Military Friendly rankings list is created each year based on extensive research using public data sources for more than 8,800 schools nationwide, input from student veterans, and responses to the proprietary, data-driven survey from participating institutions. The survey questions, methodology, criteria and weighting were developed with the assistance of an independent research firm and an advisory council of educators and employers.
The 2021-22 Military Friendly Schools list will be published in the May issue of G.I. Jobs magazine and can be found online.
To learn more about Louisiana Tech Barksdale and its programs for military members and veterans, visit our website.