LA Tech baseball, softball facilities open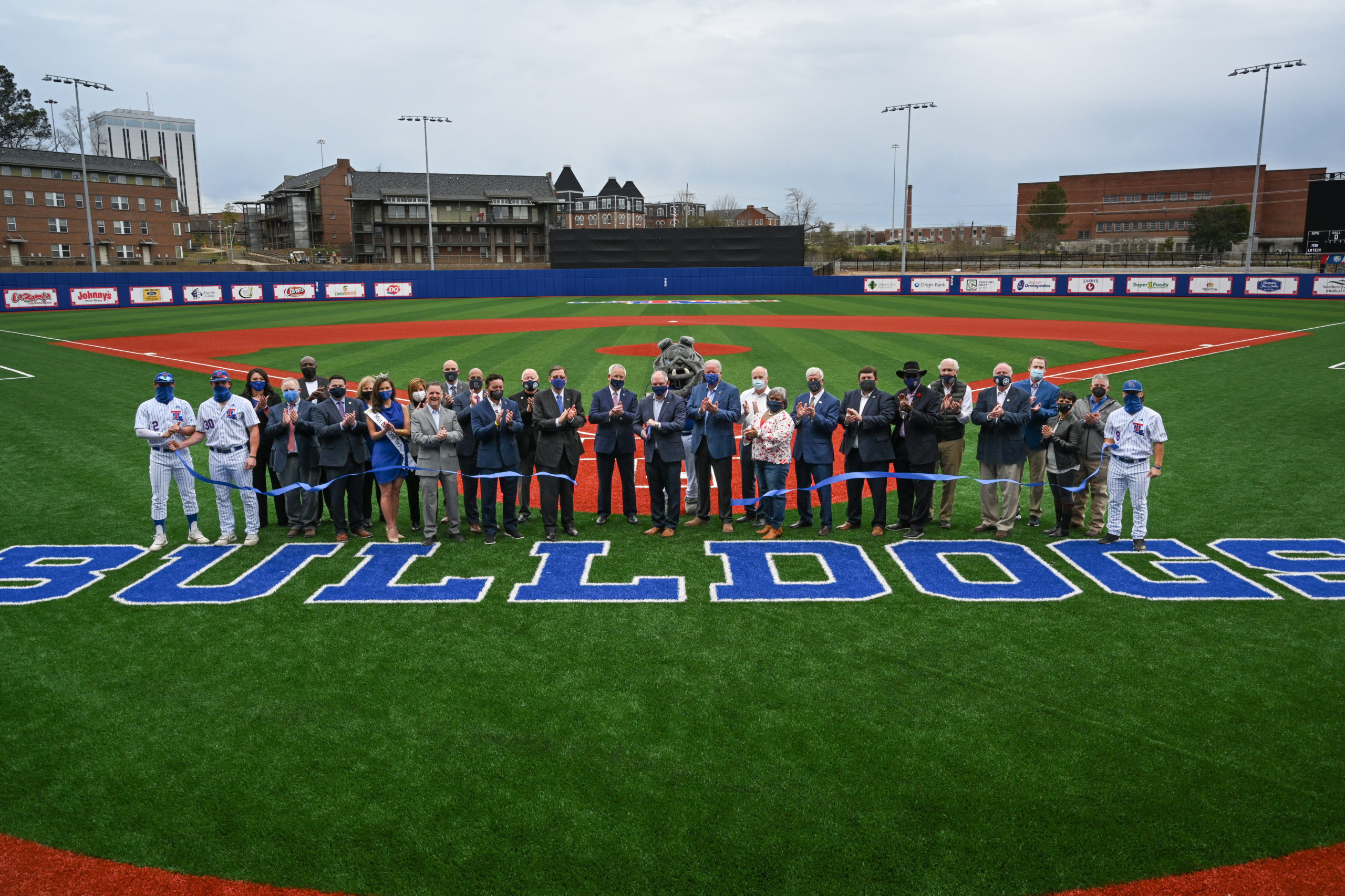 Two ribbon cuttings opened two new LA Tech Athletics facilities Friday, almost 22 months after an EF-3 tornado plowed through Louisiana Tech University's campus and the surrounding community.
Gov. John Bel Edwards cut the ribbon that officially opened J.C. Love Field at Pat Patterson Park and Dr. Billy Bundrick Field, just in time for the Diamond Dogs and the Lady Techsters to take their respective fields for weekend series.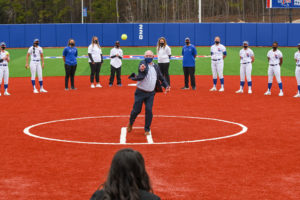 "As I've watched this facility grow throughout the past year, I've come to realize the energy this section of the Tech campus holds," said Dr. Les Guice, President of Louisiana Tech. "It is the gateway to our campus. It symbolizes the loyalty of our alumni and friends and the commitment of our students."
Both the Origin Bank Baseball Complex and the Origin Bank Soccer and Softball Complex have the potential to make a significant economic impact on Ruston, Lincoln Parish, and the surrounding area, Guice said. The baseball facility will host the Conference USA baseball tournament this year, bringing teams and their fans from throughout the region to stay and play in Ruston.
"We certainly could not have gotten this facility off the ground without the commitment of our special guest, Gov. John Bel Edwards," Guice said. "He was here the day after the tornado, and his support for Louisiana Tech has never wavered. He has been the personification of loyalty for us, and we consider him a member of our Tech Family."
Baseball and softball players have not played a game on their home turf – with fans in the stands – since April 2019. Vice President and Director of Athletics Dr. Eric Wood applauded the perseverance of these student-athletes.
"They have competed and represented our University with pride and excellence, despite not being able to play a home game in two years," Wood said. "These facilities are a testament to their grit and determination, and I know they will continue to compete on their field and in the classroom."
These facilities will help create enthusiasm among prospective student-athletes everywhere, Wood added.
"In particular, the softball and soccer complex is one of a kind in this region," he said. "This is an eagerly awaited day for all of us, and it's a milestone for Louisiana Tech. I know all our fans are eager to cheer on our Bulldogs and Lady Techsters in these parks."