CyberCorps: Scholarship for Service program open for applications
The Louisiana Tech University College of Engineering and Science has opened applications for its 2022 CyberCorps®: Scholarship for Service (CyberCorps®: SFS) program.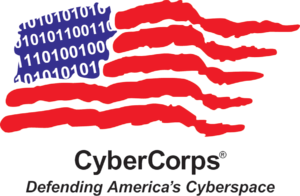 The program provides selected students with up to three years of funding. Benefits include full tuition and a cash stipend along with a health insurance reimbursement and funding for professional development, travel, and books.
"I wouldn't be in graduate school without this program," Solomon Loche, CyberCorps®: SFS student who is pursuing a master's degree in Computer Science, said. "Covering my tuition and fees, along with the stipend, actually helped a lot with my studies, and the stipend allows me to focus on my studies more since I don't have work to pay for things such as rent.
"Being in the program, I know that I can ask the program mentors, Dr. Hisham Hegab or Charlotte Wilkerson, any questions or discuss any concerns with them at any time," Loche said. "Some of the scholars from last year are still around to answer questions and have really helped me with things like improving my resume."
Raven Alexander, Cyber Engineering junior and Louisiana Tech track and field athlete, noted that the program has also helped her focus on her education and career.
"As a participant in the CyberCorps®: SFS program, I am able to completely fund my schooling and support my professional development goals, thus allowing me to focus entirely on developing a professional career in cyber," Alexander said. "The program has afforded me the opportunity to connect with multiple government entities through virtual job fairs and networking with other recipients outside of Louisiana Tech."
In addition to funding, those scholars who are accepted into the program earn summer internships in cybersecurity positions with government agencies, have opportunities to network with professionals in related fields, and graduate with knowledge and experience to help the United States in cyber defense.
"Through the program, I was able to land my first internship with the Air Force Advanced Course in Engineering in Summer 2021, where I gained experience planning and leading cyber operations and developing cybersecurity tools and reports," Alexander said. "I was also able to meet people from all over the world and make lifelong friends. The program also allows me to be hired under a special hiring authority, which expedites the hiring process and expands my career opportunities in the government sector. If you are interested in working in the government sector, I would definitely recommend the CyberCorps®: SFS. The opportunities afforded through the program are endless!"
"I'm pleased that we have the opportunity to provide this program for our students," Hegab, a lead investigator for the grant and Dean of Tech's College of Engineering and Science, said. "The project-based Computer Science and Cyber Engineering curricula at Louisiana Tech prepare our graduates for successful careers as leaders in various computational fields. This program further provides students with the chance to build on that education through internship experiences with government agencies. Our CyberCorps®: SFS graduates have gone on to fill vital roles in U.S. cybersecurity."
In return for the funding and experience, students commit to a career in cybersecurity, agreeing to work in a cybersecurity related field after graduation for a minimum of the length of the scholarship.
Cyber engineering and computer science majors enrolled in a cybersecurity concentration who will be juniors or seniors in the fall and have a 3.0 grade-point-average are encouraged to apply. The deadline to do so is March 18.
Learn more about Louisiana Tech's CyberCorps®: SFS program.