In ninth year on Military Friendly® Schools list, Tech receives Silver Designation
Louisiana Tech University has been awarded the Silver Designation in Victory Media's 2022-23 Military Friendly® Schools list. This is the ninth straight year Louisiana Tech has been ranked as a Military Friendly®School.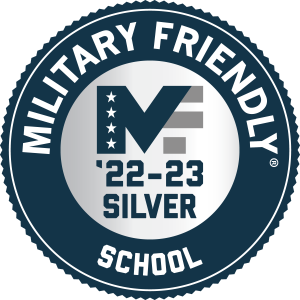 Institutions earning the Military Friendly® School designation were evaluated using both public data sources and responses from a proprietary survey. More than 1,800 schools participated in this year's survey; 665 earned special awards for going above the standard.
"It's our honor to serve the veterans and active members of the military who have given of themselves to our country," said Dr. Dickie Crawford, Tech's Vice President for Student Advancement. "As we continue to develop strategies to recruit, retain, and educate a diverse community of students who contribute to Tech's inclusive learning environment, our nation's veterans and active-duty military will continue to be an important part of our Tech Family."
In the Veterans Resource Center – a partnership between Louisiana Tech and Bossier Parish Community College – veterans and their families can receive services and information. This collaboration increases veterans' ability to earn their undergraduate or graduate degrees close to home.
"Louisiana Tech has been serving military-affiliated students for decades," said Dr. Les Guice, Tech President. "The pandemic required our University to make basic changes to our delivery of services that benefit all students and especially benefit those who are veterans and active-duty service members. These distance capabilities fit the needs of the often transient population of military students, and supporting military-affiliated students as they pursue their academic goals will continue to be a major priority for Tech."
The 2022-23 Military Friendly Schools list will be published in the May and October issues of G.I. Jobs magazine and can be found online.