Engineering and Technology Management program named a Best Online Master's in Engineering Management for 2022
The LouisianaTech University Engineering and Technology Management (ETM) program has been named the fifth "Best Engineering Management Online Master's Program" in the United States for 2022.
The Louisiana Tech College of Engineering and Science program earned the ranking based on the low cost of the degree and the option to complete it online.
Students in the program have the option to earn a concentration in one of four focus areas: engineering management, management of technology, construction, or data science. In addition to gaining expertise in these areas, students in all four concentrations learn about project management and statistical analysis and have the option to complete the training for Lean, Six Sigma Green Belt, and Six Sigma Black Belt certification through electives.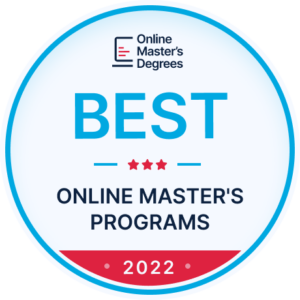 The program's tough curriculum combined with its flexibility in scheduling provides students with skills to advance in the workforce while allowing them to balance classes and other responsibilities, such as full-time employment. Current student Melissa Rodivich and alumnus Michael D. Nettles note that the program has allowed them to earn their advanced degrees while they continued to work full time jobs.
"The flexibility of Tech's online ETM program has allowed me to pursue a master's degree while working full-time," Rodivich, Strategic Projects Manager for Laitram, said. "The coursework and lectures are easy to access, and the classes cover practical engineering, economic, and management topics. The Tech professors work with each student's learning style and make themselves available for emails, phone calls, and collaborative online meetings. My academic advisor, Dr. Beth Hegab, encouraged me to get the most from the ETM program by taking electives to earn Lean, Six Sigma Green Belt, and Six Sigma Black Belt certifications when I graduate with my Master's this summer. My experience in Tech's online ETM program has exceeded my expectations and contributed to my professional success, as I'm now leading manufacturing projects focused on quality, productivity and efficiency."
"Overall, my experience with the ETM program has been extremely positive," Nettles, Utilities Manufacturing Excellence (ME) Leader at Sylvamo, said. "The professors were very accessible and helpful.  The online program is well suited for students working full time. I have gained many useful insights for applying Lean-Six Sigma tools in my current job and the Six Sigma Black Belt certification is a plus."
OnlineMastersDegrees.org researched and analyzed more than 7,700 accredited schools using data from the Integrated Postsecondary Education Data System and from the schools themselves. The website's data science team then applied a proprietary algorithm to rank all qualifying engineering management programs based on the number of online master's programs in the subject area, the number of online students enrolled in the program, the cost of online program tuition and fees, the percent of enrolled students that are offered institutional aid, and the amount of institutional aid awarded per student.
"Our goal was to find the master's programs that are making online learning a priority," said Kyle Darland, co-founder of OnlineMastersDegrees.org. "Each school in our engineering management ranking offers at least one partially or fully-online master's degree option, and for a price students can afford."
You can see the full ranking on the Online Master's Degrees website. For more information about the Louisiana Tech Engineering and Technology Management program, go to http://coes.latech.edu/engineering-technology-management/.