English professor receives ATLAS grant
Dr. Erin Singer, Assistant Professor of English in the College of Liberal Arts, has received the Board of Regents ATLAS grant (Awards to Louisiana Artists and Scholars) to support her completion of a major scholarly project.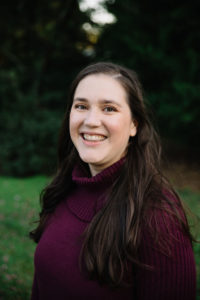 This major scholarly project is Singer's manuscript, Poetic Vistas: Whitman and the Latinx Epic Poem, which focuses on the influence of United States poetics on American literary tradition by examining writers who retheorize one of the United States poets, Walt Whitman, and the possibilities of the epic form.
This project uses Walt Whitman and the modern epic to theorize Latinx epic poetics. Singer's research moves between original Spanish texts and their English translations.
The poets range from the mid-19th to the early 20th Century. Geographically, this project includes poets from the United States, Cuba, Chile, and Puerto Rico.
"I have always enjoyed reading and translating from Spanish to English," Singer said. "It is important to remember that there is another America outside of the United States that includes Latin America and Latinx communities."
The research for Singer's manuscript began five years ago during her doctoral program, now the work has been revisited with support provided by the Board of Regents and Louisiana Tech.
"This grant is giving me the opportunity to add more book chapters in response to how the field has evolved over this time and revising pieces of the work with that knowledge," Singer said.
Moving forward, Singer plans to finish and then publish her manuscript before moving on to her next big research project. Until then, she will continue to engage with and educate her students.
"I am so grateful to my students," Singer said. "They have given me new insights into my work and have challenged me to find new perspectives in my research.