Kaczvinsky to keynote Summer Commencement
Dr. Donald P. Kaczvinsky, retiring dean of Louisiana Tech's College of Liberal Arts, will serve as keynote speaker for the University's summer commencement ceremony at 10 a.m. Saturday, Aug. 20, in the Thomas Assembly Center on the Tech campus.
Family and friends unable to attend commencement can watch the event via Facebook Live.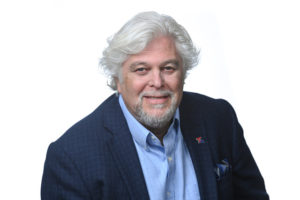 Kaczvinsky has served as the Dean of COLA since 2011.
Kaczvinsky earned his BA from Providence College (1982) in Rhode Island, his MA from the University of Virginia, (1984) and his PhD from Penn State (1989), all in English. He came to Louisiana Tech in 1990 as an Assistant Professor, specializing in Twentieth-Century British Literature.
During his time at Tech, he taught classes at all levels, from freshman writing to upper-level classes in Modern and Contemporary literature. He's also taught a yearly graduate course in Research and Bibliography.
Kaczvinsky was appointed Director of the Honors Program in 2000, where he created the Foundation 21 curriculum, a series of Great Books courses for freshmen and sophomores. Promoted to Full Professor in 2001, he held the administrative posts of Director of the School of Literature and Language (2007-2011) before becoming Dean of the College in 2011.
Kaczvinsky has written or edited three books, published more than 20 essays or book chapters, and given over 40 presentations at professional conferences. His scholarly work has focused on British and Irish novelists, such as Lawrence Durrell, James Joyce, Alasdair Gray, and Graham Swift. He served as President of the International Lawrence Durrell Society from 2006-10 and is the current book review editor of Deus Loci: The International Lawrence Durrell Journal.
In 2016, he was a participant in the Harvard Institute for Management and Leadership in Education and, in 2020, the Crisis Leadership in Higher Education program at the Harvard Kennedy School.
In recognition of his achievements at Tech, Kaczvinsky received the 2007 University Foundation Professorship Award for Excellence in Teaching, Research, and Service, and, in 2008, was named the George E. Pankey Eminent Scholar in English.
He, his wife Julia, and daughter Chloe have resided in Ruston for 32 years. Kaczvinsky will retire September 1, when he and Julia will move to North Carolina to join family and friends. In retirement, he hopes to travel, fish, paint, collect first edition books, and continue to root for the New York Yankees.