Origin Bank leads in support for outdoor learning space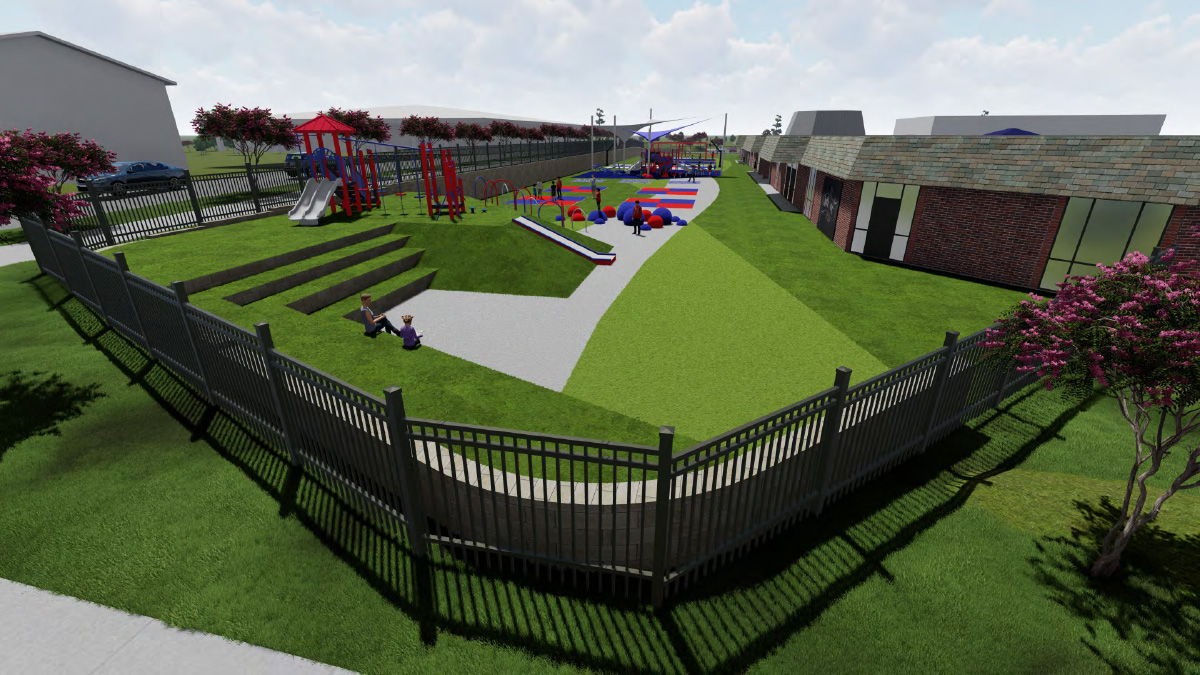 Origin Bank has made the leading donation toward the creation of a new outdoor learning space at the A.E. Phillips Laboratory School at Louisiana Tech University.
The Outdoor Learning Center will feature spaces for students to play and engage in activities designed to enhance their experiences at school. When completed, the area will symbolize the school's commitment to all aspects of health and learning for its students.
"At AEP, we provide our Bullpups an excellent learning experience, and an enjoyable time at school," said Dr. Jenny Blalock, School Director. "This outdoor learning space will provide our students an opportunity to learn outside as well as a space to play and just be children."
The project includes new playground equipment, new fencing, and updated drainage and irrigation systems.
Origin Bank continues to be a strong champion of Louisiana Tech University, providing support for projects ranging from new athletics facilities to the Office of Inclusion Initiatives and Student Success to the updated outdoor space designed to enhance the experience for A.E. Phillips students, faculty, staff, and parents promote.
"The partnership between Origin and Louisiana Tech is extremely important to us, and reflects our deep commitment to improving our community," said Drake Mills, Chairman, President, and CEO of Origin Bancorp, Inc. "This project at A.E. Phillips will have such a positive impact on the students and faculty, as well as assist the University in working toward the creation of unparalleled learning experiences for all members of the campus community."
"Origin Bank is a steadfast benefactor for Louisiana Tech University," said Dr. Les Guice, Louisiana Tech President. "Our organizations have grown together, and we will support and encourage one another as we continue to grow."
Work to prepare the Center site has already begun, and students will be able to watch the project as it progresses.
"We want this physical space to express our values," Blalock said. "We value movement in education. We value sunlight for health, and we value physical activity. We're all so thrilled to see this project begin with such support and commitment from Origin Bank, and our students cannot wait to see it completed."
To assist with the creation of the A.E. Phillips outdoor learning space, visit LATech.ScaleFunder.com/cfund/aep.