Hurtig completes fourth volume on using cinema to teach French
Dr. Dolliann Hurtig, Professor of French in the School of Literature and Language at Louisiana Tech University, has had her fourth volume of Allons au cinéma: Promoting French through Films, published by the American Association of Teachers of French.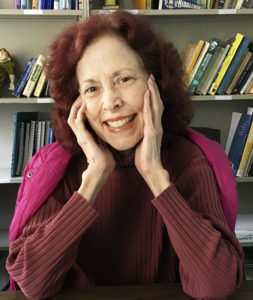 Hurtig served as the editor-in-chief of Volume IV, as well as editor-in-chief of the previous three volumes; her colleague and friend Joyce Beckwith of Boston has served with Hurtig as assistant editor on the project.
The theme of the fourth volume is family and community, illustrated in the volume's sub-title, La famille et la Communauté. The peer-reviewed volume is the work of 17 authors and took 30 months to complete.
With their diverse content and multicultural perspectives, the volumes are most useful to university professors and secondary school teachers who wish to incorporate film, a popular medium and an enjoyable way for students to learn the language, into their curriculum.
More news about the project is on the American Association of Teachers of French website.
The American Association of Teachers of French, founded in 1927, has a membership of nearly 10,000 professionals.