Turner to keynote Fall Commencement
Forever Loyal alumna Rosemary "Toni" Wurster Chandler Turner of Dallas, instrumental in two endowed scholarships at her alma mater and a longtime community service enthusiast, will serve as keynote speaker for Louisiana Tech University's fall commencement ceremony at 10 a.m. Saturday, Nov. 19, in the Thomas Assembly Center on the Tech campus.
Family and friends unable to attend commencement can watch the event via Facebook Live.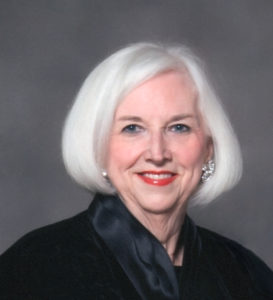 Turner was valedictorian of her 1960 senior class at Block High in Jonesville and earned her Bachelor of Science in Medical Technology from Tech in 1964.
She began her professional career as a medical technologist, but an early change in careers led her instead to 34 years with Delta Airlines as a flight attendant based in Houston, New Orleans, Dallas, Cincinnati, and Atlanta, serving on both domestic and international routes.
While a Tech student, Turner was active in the Sigma Kappa Sorority and the Wesley Foundation; she competed in the Miss Louisiana Pageant representing Catahoula Parish; and she danced in the Royal Ballet of the Natchez Pilgrimage.
She has been just as active during her post-college life as both a professional and volunteer, and her support of her alma mater has been unwavering. She and her husband, Dr. William Turner Jr., have established two endowed scholarships of $100,000 each in the past four years.
The first, in 2018, is the Rosemary "Toni" Wurster Chandler Turner Health Science Endowed Scholarship in Memory of Oscar and Emeline Wurster, Toni's grandparents. The Wurster family now includes nearly two dozen former and future Tech students.
The more recent scholarship is the Rosemary "Toni" Wurster Chandler Turner and Dr. William W. Turner, Jr. Endowment, provided to support and grow the School of Biological Sciences and the health science programs in the College of Applied and Natural Sciences.
Turner has been involved in community service organizations in Dallas, Indianapolis, and Jackson, Mississippi. Turner has long volunteered with the Miss America pageant system and been very active in the Salvation Army of Dallas, her home for the past 34 years.
Her additional interests are professional and college football, home and garden design, fashion, arts and antiques, and philanthropy.