Lee to join University Advancement in data operations and information technology
Louisiana Tech University's Division of University Advancement has named Jonathan Lee, a two-time graduate of the University, as its new Senior Director of Data Operations and Information Technology.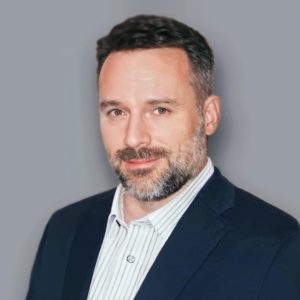 Lee will join the Division on Jan. 1. He brings more than 20 years of experience in information technology, including enterprise network design, storage architecture, risk mitigation, and information security, to the position. He also brings experience with large healthcare organizations and the development of an internship program at Tech Pointe while employed with Pierry Inc
"Jonathan's experience in governance and compliance within information technology, as well as his innovative approach to security and infrastructure, will help our Division ensure we take the most innovative approaches to our technology and systems," said Lisa Bradley, Associate Vice President and CFO for University Advancement.
Lee earned a bachelor's degree in Computer Information Systems and a Master of Business Administration with a concentration in Information Assurance at Louisiana Tech. He also earned a graduate certificate in Information Assurance at Tech and holds Microsoft certifications in MCSE, MCP+I and Comptia A+ and Network+ certifications.
"In past partnerships, we have seen Jonathan's commitment to the success of our University and students in particular," said Brooks Hull, Vice President and CEO for University Advancement. "We look forward to seeing how his expertise and skill will empower greater relationships with our alumni and friends."