LASM to host Women in STEAM event
The Louisiana Art and Science Museum (LASM) will host Art After Hours: Women in STEAM from 6-8 p.m. Jan. 5 in the Adalié Brent Auditorium. At the event, a panel of professionals will answer questions about the world of science, technology, engineering, and mathematics and discuss their experiences with gender gaps in their careers.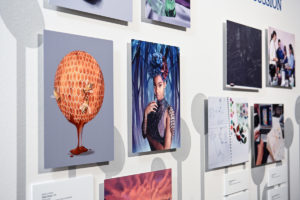 The panel will include:
Melissa Dotson, Shell Production Unit Manager – HFE and LASM Board of Trustees Secretary

Dr. Rebekah Gee, MD, Associate Professor of Public Health & Medicine, LSUHSC NO, and CEO, Founder Nest Health

Meagan Moore, Biological engineering and art student, and Director of STEM and Robotics Team Coach at St. Joseph's Academy

Dr. Jacqueline Stephens, PhD, LSU Endocrinology Professor, Metabolic Basis of Disease Center at Pennington Director and Pennington Botanical Research Center Co-Director 

Dr. Jamie Newman, PhD, Associate Professor of Biological Sciences, Associate Dean for Research and Graduate Studies, College of Applied and Natural Sciences for Louisiana Tech University, and Louisiana Tech's VISTA Center Co-Director
"Representation of women in STEAM means broader perspective and greater positive impact on the world," Newman said. "The first time I saw DNA run through an agarose gel, I was hooked. I knew that whatever I did, it had to involve reliving that sense of amazement and sharing that with others. Over time I have continued to perform research and involve students in research and have collaborated with colleagues across disciplines to continue learning and exploring new areas in STEAM." 
The evening will consist of a 30-minute question-and-answer panel with appetizers and refreshments provided. 
Visitors will be able to tour LASM's first floor Main Gallery exhibition Diamonds of History: Mighty Women by Ashley Longshore, which highlights 29 influential women from the past and today and the impact they have had on society through their work in the arts, sciences, political sphere, and beyond. Visitors will also be able to tour second floor Main Gallery exhibition Illustrating Health, which explores the visual representations of diseases, everyday occurrences, and lifesaving research that affects the medical health of the members of our community.
Admission for the event is $15 for non-members. LASM Members and students with a student ID can attend the evening for free. Visit lasm.org for more information.