Bradley to lead University Advancement as interim
Lisa Bradley, Associate Vice President and Chief Financial Officer for Louisiana Tech University's Division of Advancement, has been appointed to lead the Division while the University conducts a search for its next Vice President for University Advancement.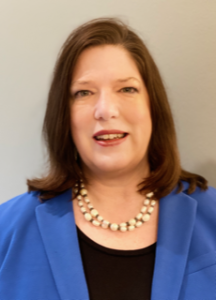 In her current role, Bradley is responsible for development of financial and operational strategy that aligns, supports and contributes to the University Foundation's strategic short-term and long-term goals.
She joined the Division in 2019 after over 30 years in finance leadership roles in large not-for-profit and for-profit organizations. Bradley is a graduate of the University of Louisiana-Monroe with a Bachelor in Business Administration degree in Accounting and earned her Master of Arts in Industrial-Organizational Psychology at Tech in 2021. She is a certified public accountant and a chartered global management accountant.
Bradley will serve while the search is conducted to fill the position opened when Vice President of University Advancement and Foundation CEO Brooks Hull joined Texas State University as its new VP for University Advancement.
"Since joining University Advancement and the Louisiana Tech University Foundation, Lisa has streamlined our processes and developed stronger relationships with alumni, friends, and partners in industry," Hull said. "Lisa is a trusted colleague, mentor and friend and will do an outstanding job continuing to lead the Division."