Jackson joins University Advancement's engagement team
Sophia Jackson will join the Louisiana Tech University's Division of University Advancement as Coordinator of Alumni Engagement in the new year.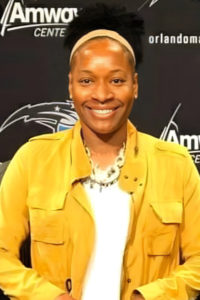 Jackson, a former Lady Techster Track star and champion, will join the Division Jan. 4. In her role, she will coordinate, plan, and execute in-person experiences and other engagement opportunities, including on campus and regional events such as Homecoming. Jackson will also oversee student philanthropy and engagement programs, including the Student Advancement Team (SAT), ring tradition, and 1894 Giving Society. With her strong leadership and people skills, Jackson will develop relationships with Louisiana Tech graduates by connecting them with engagement opportunities.
"I'm excited to welcome Sophia home to Louisiana Tech and to our team in University Advancement," said Devin Ferguson, Assistant Vice President for Philanthropy and Engagement. "She has competed on high caliber teams and brings a winning mindset. Sophia has also organized volunteer and engagement opportunities for causes and organizations that have far-reaching influence. She is poised to leverage her rich set of experience to this role to connect other alumni to Louisiana Tech."
Jackson earned her bachelor's degree in Sociology from Louisiana Tech and her master's in Sports Administration at Grambling State University. She brings event organization experience for national brands including the Orlando Magic organization to her new role. Her experience and client management expertise will allow her to build strong relationships with alumni and deepen their engagement with the University.
"We are excited to welcome Sophia to our team and look forward to seeing her experience and passion advance our Alumni Engagement work," said Lisa Bradley, interim Vice President for University Advancement.