School of Design hosts trio of exhibitions, receptions in January
Louisiana Tech's School of Design has three exhibitions and three artists talk and reception events scheduled for Winter Quarter.
An exhibition of the work of H. Jennings Sheffield and Chris Ireland, Inherited Moments, opens today and runs through Feb. 14 in the Elizabeth Bethea Gallery in the F. Jay Taylor Visual Arts Center, 1 Mayfield Drive on campus.
An exhibition from artist Tamrin Ingram, Fell This Land, runs concurrently with the Sheffield-Ireland exhibition.
The Artist Talk & Reception for the Sheffield and Ireland exhibition is from 5-7 p.m. today at the Visual Arts Center.
The Artist Talk & Reception for the Ingram exhibition is from 5-7 p.m. Jan. 17 at the Visual Arts Center.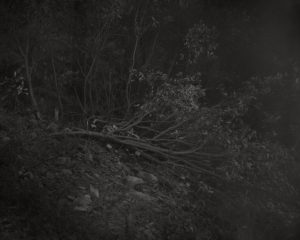 All events are free and open to the public. Gallery hours are Monday-Friday, 9 a.m.-4 p.m.
Through their alternative approaches, Chris Ireland of Ohio and H. Jennings Sheffield of Virginia utilize familial imagery to convey both the intimacy and diverse roles and relationships individuals play within a family unit. These roles can create contrasting moments ranging from the mundane to chaotic.
The work of Ingram, a Louisiana native, uses the power of myth and storytelling to explore the impact of rural pesticide pollution on the environment and those living within it.
For more information, contact Director of SOD Galleries Brooke Cassady 318.257.3910, 318.257.5468, or bcassady@latech.edu.