Innovation Enterprise plans forum on AI for Jan. 26
Louisiana Tech University's Innovation Enterprise will host a forum focused on artificial intelligence (AI) at 3 p.m. Jan. 26 in the gathering room at University Hall and online. The event is sponsored by CenturyNext Bank.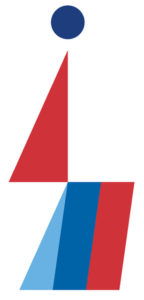 The forum will focus on AI, its impacts, applications, ethics, and implications in industry and for the human experience. Panelists include:
Dan Wright, former CEO of DataRobot
Ken McCord, former VP of Strategy at DataRobot
Peter Smart, Designer and Chief Experience Officer at Fantasy
Patrick Horne, CG/Character Supervisor at FuseFX
"This forum will provide a platform for attendees to engage in thought-provoking discussions and exchange ideas on the potential benefits and challenges of AI," said Dr. Davy Norris, Louisiana Tech's Chief Innovation Officer. "It will also offer the opportunity for attendees to network with industry leaders and experts in the field of AI. Open dialogue and education on the topic is crucial for understanding and shaping the responsible development of AI."
Wright said he was excited about the opportunity to discuss the topic with students and members of the community.
"AI is transforming every aspect of how we live and work, including art and culture," Wright said. "Through conversations like the one we will have at Louisiana Tech, we can help ensure that this technology is used for good and benefits the maximum number of people in the state and across the globe."
"Innovation is central to the Lousiana Tech culture and brand," Norris said. "Thanks to our sponsors at CenturyNext Bank, this Innovation Forum will add an engaging new venue for stimulating discussion and collaboration at the intersection of disciplines focused on the grand challenges and opportunities of our time."
This event is free and open to the public. To attend the online event, register here. For more information, contact Hannah Bustamante at hannahb@latech.edu.