Biomedical engineering alumnus to present neuro research to Tech community
Louisiana Tech University Biomedical Engineering alumnus Dr. John A. White ('84), Professor and Chairman of Biomedical Engineering and Principal Investigator of the Neuronal Dynamics Research Lab at Boston University, will present his work to the Louisiana Tech University community on Wednesday, February 8, at 12:30 p.m. in the Integrated Engineering and Science Building (IESB) AEP Auditorium Room 108.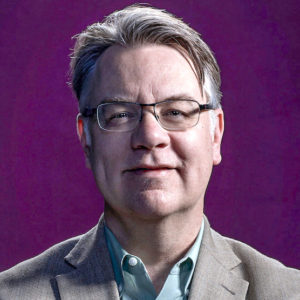 White will talk about his research on "Real-Time, Phase-Dependent Reactivation of Memories in the Mammalian Brain," his time at Louisiana Tech, and his work at Boston University.
White has published more than 80 peer-reviewed papers in which he's presented new treatments for memory disorders and epilepsy based on novel applications of electronic technology and analysis methods from applied mathematics and engineering.
His research has raised more than $50 million in funding from U.S. institutions like the National Institutes of Health and the National Science Foundation, private foundations, and other sources.
He is a Fellow of the American Institute for Medical and Biological Engineering and the International Academy of Medical and Biological Engineering and a Fellow and Past President of the Biomedical Engineering Society, where he currently serves on the Council of Chairs. White was also named the Louisiana Tech Biomedical Engineering Alumnus of the Year in 2011 for his leadership in neuroscience.
White was born and raised in North Louisiana, where both his parents were educators. He received his Bachelor of Science in Biomedical Engineering from Louisiana Tech and his doctoral degree from Johns Hopkins University. He conducted postdoctoral research at the University of Texas Medical School in Houston and the University of Iowa before joining Boston University, where he's taught for over a decade. He briefly left Boston for the University of Utah and returned to the school in 2015.
The talk is free and open to the public. The College of Engineering and Science and Biomedical Engineering program invite you to attend.