From KINE alum to Red Sox coach
Alabama native and Louisiana Tech University graduate Taylor Jackson grew up playing baseball, but she never really thought of it as a viable career path.
After completing her undergraduate degree at the University of Alabama in Exercise and Sport Science, she came to Louisiana Tech to earn her master's degree in Kinesiology – Sport Performance.
"I learned about Taylor from her father, Dr. John Jackson, who was formerly the Director of the Lambright Sports and Wellness Center here at Louisiana Tech University," said Dr. David Szymanski, Department Chair & Professor Director of Baseball Performance. "While Taylor was here, she got involved with classes, strength and conditioning, and research. As her advisor, we talked about her career aspirations."
As she continued to pursue a career as a strength and conditioning coach, she found herself being drawn back to baseball.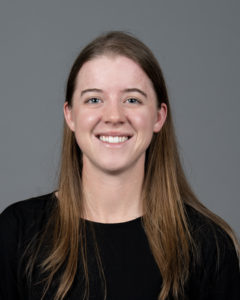 "The coaching staff at Louisiana Tech (Coach Burroughs, Coach Gaspard, Coach Silva, and Coach Miller) were awesome enough to give me an opportunity to volunteer with the team during the 2020-21 season," Jackson said. "This opportunity helped me see that working in baseball was the path I wanted to take."
"She learned as much as she could while being with the Louisiana Tech baseball coaching staff," said Szymanski. "That opportunity laid the foundation for what was the start of her coaching career."
After graduating with her master's degree, Jackson moved back home to Tuscaloosa and did a summer internship at Tinsley Performance in Pelham, Alabama. She went on to be a Volunteer Assistant Baseball Coach at Shelton State Community College where she met Danny Watkins, an area scout for the Red Sox.
Watkins sent Jackson's resume to the Red Sox, and she was then interviewed for a video internship position. In the 2022 season, she was a Video and Technology Intern in Greenville, South Carolina. This upcoming season she will return to Greenville as the first female on-field Minor League Coach working with players in various on-field capacities, coaching first base, assisting with reports, and other tasks to help things run smoothly on a daily basis.
"I am proud of her for what she did while at Tech and what she has professionally accomplished," said Szymanski. "She is an example of how work ethic, desire, and selflessness can open doors for one's future."
"I truly believe God has guided me down this path and brought a lot of great people into my life from Ruston," Jackson said. "I am so grateful for the community there and I'm excited to see where He continues to lead me."