Louisiana Tech cybersecurity scholarship program open to applications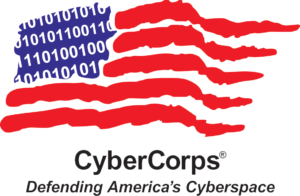 The Louisiana Tech University College of Engineering and Science is pleased to announce that applications for the 2023 CyberCorps®: Scholarship for Service (SFS) are open until Friday, March 17. The scholarship is open to rising juniors and seniors who are enrolled in Computer Science and Cyber Engineering at the University, are interested in cybersecurity and have at least a 3.0 grade point average.
Selected students earn up to three years of funding, including full tuition, a cash stipend, and allowance for professional development, travel, and books.
These students also have the opportunity to earn summer internships in cyber security positions with government agencies, network with professionals in related fields, and graduate with valuable knowledge and experience to contribute to the United States' cyber defense efforts.
"Louisiana Tech Cyber Engineering and Computer Science students have the skills to address current cybersecurity threats while also looking ahead to predict the next threat," COES Dean Dr. Hisham Hegab said. "The SFS program adds to that already robust education by providing students with field experience and networking opportunities. I'm proud to say that graduates of this program have gone on to fulfilling and lucrative careers with government agencies."
For more information on requirements and how to apply, visit the College of Engineering and Science CyberCorps®: SFS website.