Niche names Louisiana Tech Top Public University, Best Value College in state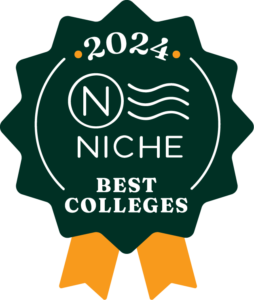 The newest 2024 college rankings from Niche, a platform designed to provide current and prospective college students nationwide with university data, has placed Louisiana Tech University as the number one public university in the state of Louisiana. Additionally, Niche has Louisiana Tech ranked first in the state in Best Value Colleges and Best Colleges for Business.
Niche utilizes a number of sources to compile data for their rankings, including the Department of Education and the Integrated Postsecondary Education Data System (IPEDS), as well as millions of reviews from students of the colleges for which they assemble profiles.
Louisiana Tech's Top Public University ranking in the state has the institution ahead of Louisiana State University (#2) and University of Louisiana Lafayette (#3) in the podium positions. Tech also ranked second overall out of all colleges in the state, which includes private universities.
"These recognitions could not be achieved without the hard work of our dedicated faculty," said University President Les Guice. "They are responsible for creating the learning environment and unparalleled educational experience that leads to these successes, and their impact is evident on our campus every day."
The University's Best Value College ranking was calculated with factors like net price, alumni earnings, graduation rates, and student debt, allowing Tech's strong showings in these areas to contribute to the number one spot in the state.
Also ranking at the top is the Best Colleges for Business distinction, another first overall standing in a field that includes both public and private universities in the state. Niche's methodology for this ranking is based on academic, admissions, financial, and student life data analysis.
"We are honored to be considered the top business school in Louisiana," said Dr. Chris Martin, dean of the College of Business. "The Niche rankings are particularly important because of the high emphasis placed on student satisfaction in their methodology. Our mission centers on a student-focused culture that prepares graduates who are innovative, entrepreneurially minded, and analytically and technologically skilled for a globally competitive marketplace. Each day, our faculty and staff ensure our students are taught and mentored to become our state's next generation of business leaders."
Niche placed Tech highly in several national rankings, including in the top 12% of all colleges in the country and the top 12% of Colleges with the Best Academics in the country.
View Louisiana Tech's full Niche profile here.