WELCOME TO
LOUISIANA TECH UNIVERSITY
What opportunity will you seize today?
In the Tech Family, we embrace challenge and create innovative solutions. You're more than a number here.
You Belong at Tech
Request Information
Schedule a visit
Tech Family
One source of our University's strength is its diversity. Contrasts create learning experiences beyond the classroom, and our students have the opportunity to engage in high-impact learning practices such as study abroad. Our students come to Ruston from 47 states and 64 foreign countries. Partnerships with large and small companies enrich students' learning experiences and increase their chances of finding great jobs in Louisiana and beyond.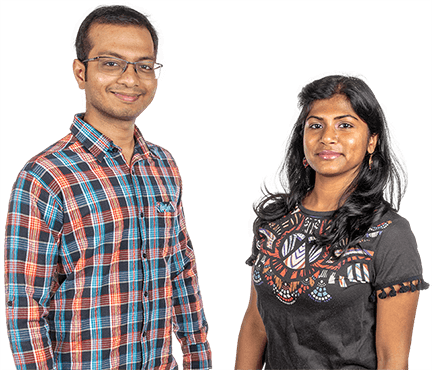 Academic Excellence
Our studios, labs, and classrooms are places of innovation, where students work side-by-side with faculty members to achieve excellence.
Visit campus
From the minute you step foot on campus, you'll see how special it is to be a member of the Tech Family. Schedule a tour to see our campus today.
Louisiana Tech University will partner with LSU Health Shreveport (LSUHS) and Grambling State University (GSU) to establish a regional hub to share SARSCoV-2 genomic data for cases of COVID-19 in north Louisiana. This partnership will increase the reach of a Rockefeller Foundation program designed to strengthen global capabilities to detect and respond to pandemic threats.
Nanosystems Engineering and Studio Art freshman and Monroe native, Nicholas Jones has two full-time jobs: one as a student taking a full load of classes, and another as a single dad of three small children. He also has a part-time job as an undergraduate research assistant with Dr. Shawn Chen, assistant professor of mechanical engineering at the University's Institute for Micromanufacturing, researching nanomaterials in harvesting energy.
Three Nanosystems Engineering students at Louisiana Tech University have earned spots in the National Science Foundation REU (research experiences for undergraduates) program.
Events @ Tech
Concerts? Talks? Academic Events? Visit our calendar for a list of all university events.