Tech Family at NASA
Nicholas McHugh, '10, helps astronauts suit up at NASA
A Louisiana Tech Class of 2010 biomedical engineering major from Whitehouse, Texas, Nicholas McHugh today trains astronauts for NASA's human spaceflight programs. It's part of his role in what NASA calls its "Flight Operations Directorate" in Extra-Vehicular Activity, or EVA.
Working on the Saturn V, George Levert got his shot
The summer before the Apollo 11 launch, Tech graduate George Levert was one of two dozen engineering students from across the country working on the Apollo Program, specifically the design and manufacturing of the Saturn V Moon Rocket.
Laser-like focus lands Tech grad in NASA's flight director chair
Problems with his vision as a boy allowed Paul Konyha III, a 1996 Louisiana Tech graduate in mechanical engineering, to see that his wish of one day becoming an astronaut was not an option. But he didn't allow that to take his eyes off his goal to "stay in the space game."
At NASA One Drive, Allen Lee was 'right in the middle of it'
When Allen Lee graduated from Louisiana Tech with his degree in mechanical engineering in 1957, the Russians' launch of Sputnik was still months away. Working for America's space program was as far from his mind as the moon is from Ruston.
Female engineering quintet gets taste of space at RockOn workshop
Four Louisiana Tech students from the College of Engineering and Science got a taste of space this summer after being selected to participate in RockOn 2019, a NASA-supported workshop that gave the Tech team an opportunity to learn more about rocketry and to put into practice their engineering problem-solving skills.
Dancing with the stars: Engineering grad takes Tech experience to NASA
Until late in her senior year at Caddo Parish Magnet High in Shreveport, Elizabeth Mitchell Taylor was focused on becoming a professional dancer.
Lecture
The New Frontiers in Biomedical Research will present a lecture from Dr. Serena M. Auñón-Chancellor on Sept. 24. Join us for these events and more:
Public Lecture
Student Events
Live-streamed Discussions
Tickets are free but will be required for the public lecture.
Click Below to Get Your FREE Tickets Today!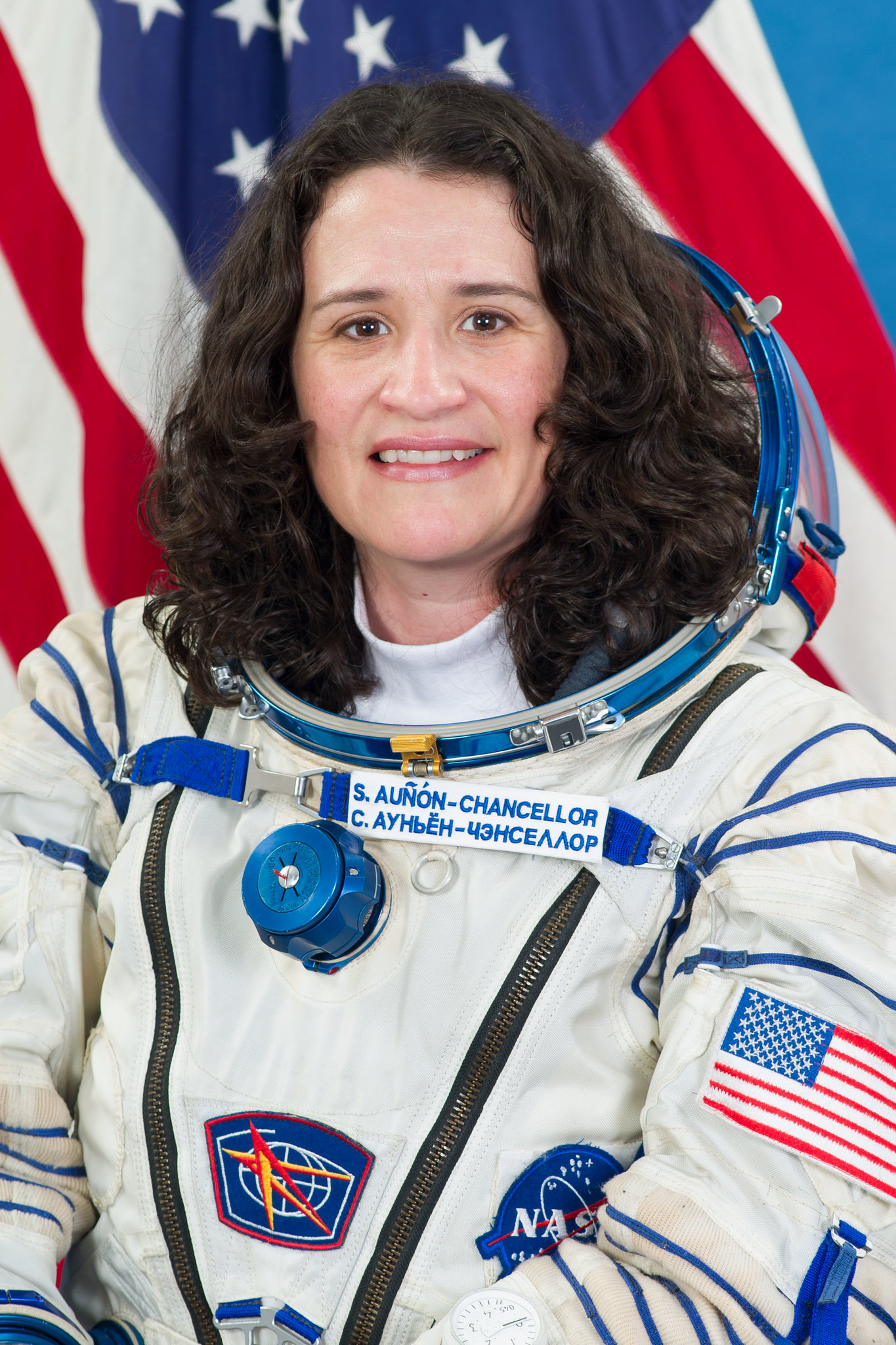 Dr. Serena M. Auñón-Chancellor began working with NASA as a Flight Surgeon in 2006.  
During her NASA career, Dr. Auñón-Chancellor spent more than nine months in Russia supporting medical operations for International Space Station crew members in Star City. She also served as Deputy Crew Surgeon for STS-127 and is board certified in both Internal and Aerospace Medicine. 
She was selected in July 2009 as one of 14 members of the 20th NASA astronaut class. She graduated in November 2011 from Astronaut Candidate Training, which included scientific and technical briefings, intensive instruction in space station systems, spacewalks, robotics, physiological training, T-38 flight training and water and wilderness survival training.  She spent two months in Antarctica from 2010 to 2011 searching for meteorites as part of the ANSMET expedition. She subsequently served as an Aquanaut aboard the Aquarius underwater laboratory during the NEEMO 20 undersea exploration mission. Currently, Auñón-Chancellor spends most of her time handling medical issues for both the International Space Station Operations branch and Commercial Crew Branch. She is also certified as an International Space Station CAPCOM and served as the lead Capcom for the SpaceX-4 and SpaceX-8 cargo resupply missions.
The crew for Expedition 56/57 (June 6 through Dec. 19, 2018) launched from the Baikonur Cosmodrome aboard the Soyuz spacecraft. Auñón-Chancellor, who served as Flight Engineer, was joined by EAS Astronaut Alexander Gerst, as well as Russian Cosmonaut Sergey Prokopyev. The Expedition 57 crew contributed to hundreds of experiments in biology, biotechnology, physical science and Earth science aboard the International Space Station. Investigations were led into new cancer treatment methods and algae growth in space.