Markey W. Pierre, '95, to give Fall Commencement Address
Dr. Markey W. Pierre, President and Managing Partner of Southern Strategy Group of North Louisiana, a full-service governmental affairs consulting firm based in Shreveport, and a 1995 Louisiana Tech graduate (Bachelor of General Studies), will serve as the keynote speaker for the University's Fall Commencement Ceremonies at 10 a.m. Saturday, November 16, in Thomas Assembly Center on the Ruston campus.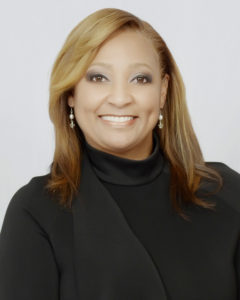 As an advocate for good public policy and meaningful change, Pierre builds partnerships across different ideologies, sometimes bridging deep divides to drive good public policies that benefit everyone. Her clients run the gambit from Fortune 500 corporations to school boards to gaming and entertainment venues, municipal entities, and professional and trade associations.
Pierre's groundbreaking work has led to substantive progress in the areas of public education, higher education, construction, health care, maritime law, and municipal government. During her career of more than 20 years as a successful business owner and executive, author, motivational speaker, lobbyist, and adjunct professor, Pierre's philosophy of inclusive leadership has resulted in pioneering legislation that has had far-reaching positive consequences. 
Her work on K-12 education in the Louisiana State Legislature led to the implementation of Jump Start, a high school technical career diploma program which allows hundreds of thousands of students to pursue lucrative careers after high school. Jump Start, dual enrollment, and other key K-12 initiatives are funded through the Louisiana Supplemental Course Allocation and Career Development Fund (CDF), created by legislation that Dr. Pierre also helped pushed through the state legislature.
Pierre's lifetime of professional excellence, community service, promoting good public policy, and inclusive leadership stemmed from her life experiences. Born into a broken home and raised by her grandparents in the small rural community of Princeton, Markey learned hard lessons about overcoming adversity and surviving tremendous loss at an early age.
Pierré wrote about her life's journey, how she survived devastating loss, and her principles of success in a collaboration book, entitled WIN from the Beginning. As an inspirational national speaker, she presents to various groups from CEOs and political figures to college graduates, women's groups and faith-based groups. She speaks about her fundamentals for success, inclusive leadership, diversity, commitment, resiliency and how her faith empowered her to overcome tragedy to achieve victories, inspiring others to reach their fullest potential.
Pierre has received the Lifetime Achievement Award and the Business Woman of the Year Award from the Shreveport-Bossier African American Chamber of Commerce and was named one of the Top Business Women in Shreveport-Bossier by SB Magazine. Her two decades of community service earned her the prestigious Virginia K. Shehee Most Influential Woman Award. As a capstone to a life of serving others, Pierre is proud to be the first African-American woman to chair the Greater Shreveport-Bossier Chamber of Commerce, and the first African-American woman to chair the Independence Bowl in Shreveport.