Bradley joins University Advancement as Foundation CFO
Lisa Bradley of Choudrant will join Louisiana Tech University's Division of Advancement as its new Assistant Vice President and Chief Financial Officer for the University Foundation on Dec. 1.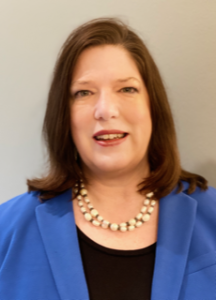 "We are excited to welcome Lisa to the Tech Family," said Brooks Hull, Vice President for University Advancement. "She brings a wealth of experience guiding organizations' financial management to the role, and we look forward to her leadership in our Advancement team."
Bradley is currently Chief Financial Officer for Glenwood Regional Medical Center in West Monroe. She brings more than 30 years of experience in financial management and operations to her new role, and her experience includes leadership roles as Chief Financial Officer, Vice President of Finance, Controller, and Director of Financial Planning in for-profit and non-profit hospitals.
In her new role, Bradley will be responsible for development of financial and operational strategy that aligns, supports and contributes to the University Foundation's strategic short-term and long-term goals. She will work to foster relationships with foundation stakeholders including campus partners, donors, community leaders, corporate leaders and other philanthropic and governmental entities.
"As our University increases its fund-raising and development through the Foundation, it will be more important than ever to ensure that our business practices are efficient and support the Foundation's strategy, and that strong administrative systems enable the work of the Foundation and its employees," Hull said. "In the process of getting to know Lisa, we knew she was the individual who would help connect the Foundation's work to the University's mission and core values, as well as help our staff do the same."
A graduate of the University of Louisiana-Monroe with a Bachelor in Business Administration degree in Accounting, Bradley has worked in a variety of roles with St. Francis Medical Center and as an accountant and partner with Kelly, Noland & Bradley, Certified Public Accountants. She is a certified public accountant and a chartered global management accountant.