WELCOME TO
LOUISIANA TECH UNIVERSITY
What opportunity will you seize today?
In the Tech Family, we embrace challenge and create innovative solutions. You're more than a number here.
You Belong at Tech
Request Information
Schedule a visit

Distance learning can happen anytime and anywhere. Whether you're changing careers or looking to move up the ladder, Tech Online offers a wealth of programs created for your success.
YOUR UNIVERSITY.
YOUR IMPACT.
ONE FAMILY.

Tech Family
One source of our University's strength is its diversity. Contrasts create learning experiences beyond the classroom, and our students have the opportunity to engage in high-impact learning practices such as study abroad. Our students come to Ruston from 47 states and 64 foreign countries. Partnerships with large and small companies enrich students' learning experiences and increase their chances of finding great jobs in Louisiana and beyond.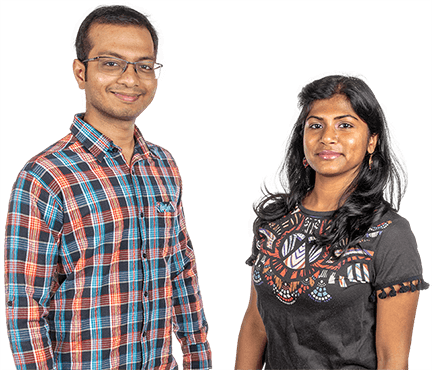 Academic Excellence
Our studios, labs, and classrooms are places of innovation, where students work side-by-side with faculty members to achieve excellence.
Visit campus
From the minute you step foot on campus, you'll see how special it is to be a member of the Tech Family. Schedule a tour to see our campus today.
The College of Education is important to the Stapleton family. J.J. and Pat Stapleton always valued education, and now their family has established an endowed scholarship in the College of Education to honor their commitment.   "Due to a severe case of...
The Louisiana Tech University Debate Team made it back-to-back state championships last weekend by winning the Southern Forensics Championship at the University of Arkansas in Fayetteville, the tournament that serves as the state competition for Louisiana, Arkansas, and Mississippi.
Louisiana Tech University Biomedical Engineering alumnus Dr. John A. White ('84), Professor and Chairman of Biomedical Engineering and Principal Investigator of the Neuronal Dynamics Research Lab at Boston University, will present his work to the Louisiana Tech University community on Wednesday, February 8, at 12:30 p.m. in the Integrated Engineering and Science Building (IESB) AEP Auditorium Room 108.
Events @ Tech
Concerts? Talks? Academic Events? Visit our calendar for a list of all university events.