RESEARCH AND INNOVATION ENTERPRISE
Resources at Louisiana Tech University for Innovators and Entrepreneurs in North Louisiana
If you have an idea for a business startup the resources listed below can help you work through the development and evaluation steps necessary to make informed business decisions for your startup. Check out the descriptions for each item listed to find connections for assistance.
Do you have plans for a better way of delivering a service or have you developed a handy new product? Learn how to evaluate your ideas and make progress toward your goals.
You may be developing intellectual property in a lab that you think has commercial potential. Learn about funding opportunities such as Small Business Innovation Research (SBIR) and Small Business Technology Transfer (STTR) programs which can help you continue your research and move toward commercialization pathways.
Enterprise Center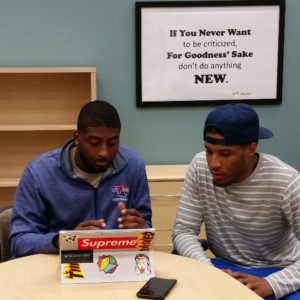 A nurturing and supportive collaborative campus environment where business acumen is introduced, tested, refined, and strengthened for new ventures that are associated with Louisiana Tech University.  The university's Technology Business Incubator stimulates small business formation, growth, and development for new and existing ventures in the I-20 corridor of north Louisiana.
Private, professional office space and amenities
Shared access to board/conference rooms, break areas, reception, and work rooms
Convenient to campus workforce and other university resources
Access to coaches/mentors, business advisors, and other support services
Cooperative and empowering atmosphere
Facing new opportunities, uncertainty, and constant change with the support of peers, experts, and trusted advisers strengthens the foundation for a new venture and the founding team members.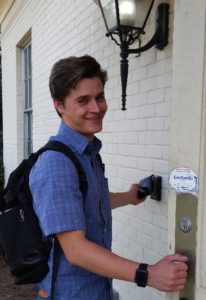 Contact:
Kathy Wyatt, Director
Enterprise Campus
kwyatt@latech.edu
318 257 3537
Technology Business Development Center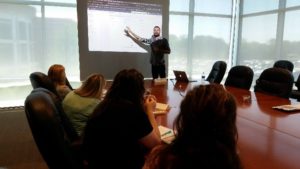 A central point for connecting people with information, resources, and assistance that support better business decisions for those starting and growing new ventures.  The TBDC serves entrepreneurs that are investigating or pursuing business enterprises based on useful new technologies or unique applications of technology that have high growth potential and the ability to generate high quality employment opportunities for north Louisiana.
Workshops and training
One-on-one business coaching
Information and referrals
Networking opportunities
Access to information and resources empowers entrepreneurs to create a strong foundation for operating their enterprise.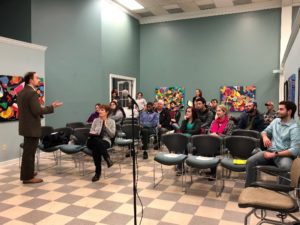 Contact: 
Kathy Wyatt, Director
Technology Business Development Center
kwyatt@latech.edu
318 257 3537
The Center for Entrepreneurship and Information Technology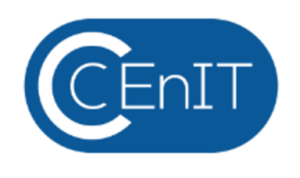 The Center for Entrepreneurship and Information Technology (CEnIT) is part of the Research & Innovation Enterprise at Louisiana Tech. The College of Business and the College of Engineering and Science are key partners in this center. CEnIT links together the academic, research, intellectual property management, and business development activities essential to the thriving entrepreneurial ecosystem in our region.
We believe having an entrepreneurial mindset is important. It drives faculty, staff and students from all fields to become agents of change whether creating solutions to everyday or complex problems or building a startup.  We create and deliver courses that help students build an entrepreneurial mindset. Design thinking, business model creation, the behaviors and psychology of innovation and new product development are strong emphasis areas.
Creative problem solutions and startups begin with individuals from all areas on the Louisiana Tech campus and our regional ecosystem.
Contact
Debbie Inman
(318) 257-3430
debinman@latech.edu
FastTrac to Fundamentals for Founders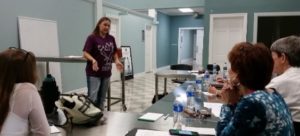 Introducing a framework for testing assumptions about product development and customer demand to help new and expanding ventures establish a viable business model.  This workshop series is based on techniques proven to be globally effective – the Kauffman Foundation's FastTrac program and Steve Blank's lean launch approach to startup.  Founders who attend this training learn how to create and refine their business model, draft a budget, identify sources of funding, and present the rationale for their new enterprise. 
Classroom instruction
Online training
Independent study
One-on-one coaching
Panel discussion
Equipping entrepreneurs with valuable tools and best practices because well prepared and motivated founders who focus on things that matter the most are the founders who succeed.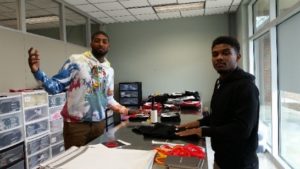 Contact:
Kathy Wyatt, Director
Technology Business Development Center
kwyatt@latech.edu
318 257 3537
TOP DOG Events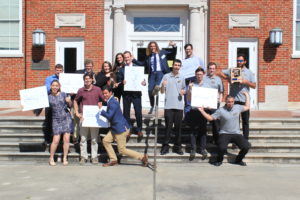 The Center for Entrepreneurship and Information Technology holds the TOP DOG Idea Pitch and TOP DOG New Venture Championship events to encourage students to build innovative products and services that solve customer problems and create value in the marketplace.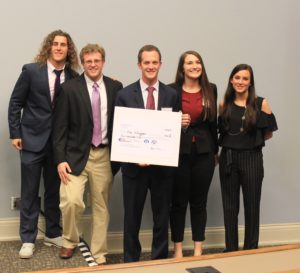 While training for TOP DOG events, student teams learn to connect with potential customers to gain insights about their product ideas; they research markets and competitors, and then validate assumptions to refine a minimum viable product. Next, teams develop an effective business model and funding proposal and connect with mentors and entrepreneurs to gain added feedback.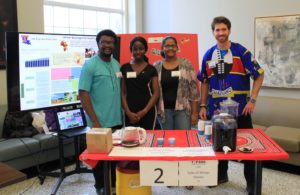 The TOP DOG Idea Pitch is held each Fall Quarter. Teams present ideas to gain votes and feedback from students, potential customers and business experts. Participation in the Idea Pitch qualifies teams to enter the TOP DOG New Venture Championship.
In Winter Quarter, teams learn to build a TOP DOG investor deck presentation and meet with mentors for guidance.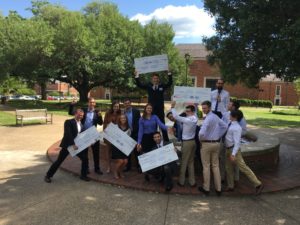 During Spring Quarter, presentations are polished and teams pitch in the TOP DOG Preliminary Round. Projects that pass this round compete in the TOP DOG New Venture Championship for first, second, and third place cash awards and prizes. JonesWalker law firm awards a $2000 Entrepreneurial Spirit award and the Innovation Fund awards a $1000 prize supplement to the first place team award.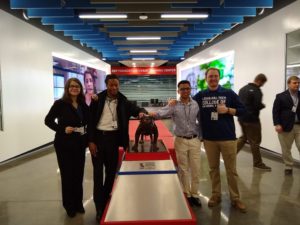 Century Next Bank sponsors the TOP DOG Startup Prize. This prize (up to $10,000) is awarded yearly to the TOP DOG New Venture Championship team with a promising business opportunity which has launched and begun operations. This venture must also meet milestones and pursue at least two other forms of funding (bank loans, equity investment, SBIR/STTR funding, or other federal or state grants or contracts). If no team meets these criteria, the award is not given until the following year.
Contact
Debbie Inman
(318) 257-3430
debinman@latech.edu
Won in One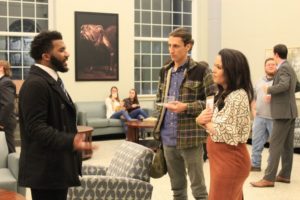 This regional idea pitch competition provides a forum for aspiring and emerging entrepreneurs and innovators from across north Louisiana to pitch their ideas, impress the executives and audience, compete for prizes, and receive help with developing their new or growing business ventures.  Competitors and attendees can generate valuable feedback for their venture, attract potential investors, locate qualified collaborators, recruit team members, network with other trend-setters, and compete for cash and prizes.
Pitch competition for new ideas
60 second verbal presentation
Delivered by founding team member
Elevating idea's public profile and awareness
Cash prizes awarded for expert and audience choices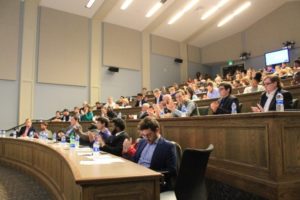 Increased awareness and public interaction helps emerging ideas and entrepreneurs grow stronger and build capacity to succeed.
Contact:
Kathy Wyatt, Director
Enterprise Center Director
kwyatt@latech.edu
318 257 3537
I-20 Top Twenty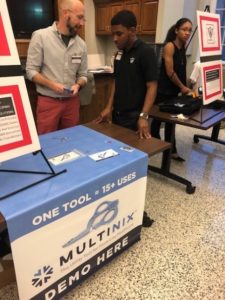 This annual event showcases entrepreneurial success, innovative endeavors, economic potential, and valuable resources for business development that are powering this region's growth through collaboration with Louisiana Tech University.
Highlights emerging business ventures and founders
Demonstrates innovative technology, research, and solutions
Connects university resources and entrepreneurial support system
Improves perspective and opportunities for dynamic ideas across the region
Generates action around startups in local communities
Renews enthusiasm and commitment for experienced executives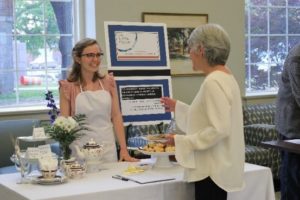 Engaging with others increases opportunity, inspires progress, and accelerates success for innovation commercialization.
Contact:
Kathy Wyatt, Director
Enterprise Center
kwyatt@latech.edu
318 257 3537
University Innovation Fellows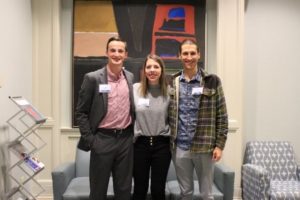 Each year, students at Louisiana Tech have the opportunity to apply to become part of our University Innovation Fellows (UIF) cohort. The University Innovation Fellow training program, led by Stanford d.school, empowers students to become agents of change at their schools. The Fellows are a national community of students who work to ensure that their peers gain the knowledge, skills and attitudes required to compete in the economy of the future. To accomplish this, the Fellows advocate for lasting institutional change and create opportunities for students to engage with entrepreneurship, innovation, creativity, design thinking and venture creation at their schools.

Contact:
Debbie Inman
(318) 257-3430
debinman@latech.edu
Innovation Enterprise Fund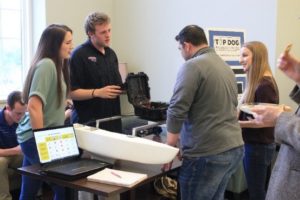 Awards seed funding for early development of innovative technologies, products, and business ventures spinning out of the University's technology transfer activities or otherwise affiliated with the University's business development efforts.  Engagement of the regional business and investor community in the Innovation Enterprise Fund as donors, reviewers, and advisers increases the likelihood of new venture success and maximizes the local economic impact of new technology development.
Inspires meaningful involvement of university in commercial business endeavors
Stimulates progress for early stage ventures demonstrating commercial potential
Builds venture capacity though expert review and network of panelists
Awards $10,000 – $30,000 in seed funding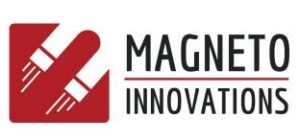 Significant boost in the early development stage helps strengthen viability and success for higher risk, innovative concepts.
Contact:
Kathy Wyatt, Director
Enterprise Center Director
kwyatt@latech.edu
318 257 3537
Bulldog Entrepreneurs (BE)
Students interested in new ideas, problem solving, innovation, and business creation join Bulldog Entrepreneurs to connect with other Louisiana Tech students who share these interests. Bulldog Entrepreneurs is the student group that works with TOP DOG events, The Holiday Market and hosts speaker events. Build an entrepreneurial mindset, make friends, develop leadership skills, and engage with the La Tech Innovation Enterprise. Come join us!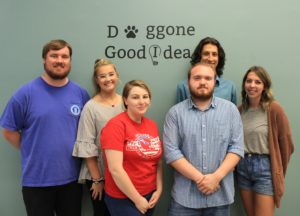 Faculty Advisors:
Debbie Inman debinman@latech.edu
Stan Cronk cronk@latech.edu
Small Emerging Business Development (SEBD) Roundtable
A moderated peer group discussion for the founders of relatively new ventures operating and building capacity to accelerate and sustain growth in and around north Louisiana.  The SEBD Roundtable engages business owners who are committed to their own professional development as they grow their companies.  This group facilitates networking and interaction in a trusted environment for open discussion of key issues relevant to their companies, eliciting appropriate peer guidance on subjects familiar to roundtable participants, and introducing additional expertise and resources for subjects/issues identified as top priorities.
Meet regularly (at least monthly)
Engage in confidential, experience-based discussion
Follow PEERspectives mentoring protocol developed by the Edward Lowe Foundation
Gain insight from shared experience of group members
Enhance understanding through discussion with experienced executives and professional advisers
Expanded vision and understanding gained through experience supports professional and personal success.
Contact:
Kathy Wyatt, Director
Technology Business Development Center
kwyatt@latech.edu
318 257 3537
Entrepreneurship Education
Entrepreneurship Major
Management with Entrepreneurship Concentration (BS)
Entrepreneurship Minors
Entrepreneurship Minor for Non-College of Business Students
Entrepreneurship Minor for College of Business Students
Entrepreneurship Courses
MGMT 340: Small Business Management and Entrepreneurship.
Organizing and operating the small business, with special attention to personal qualifications, capital requirements, location, and sources of assistance.
MGMT 400: Entrepreneurship/New Venture Creation.
A study of the entrepreneur's role in business, including an introduction to the process of developing an idea into a feasible business plan. (Pre-Req. MGMT 340)
ENTR 402, 403, 404: Business Design Project I, II, III.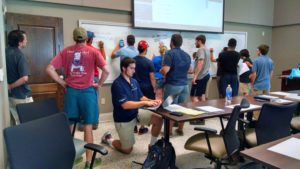 Multidisciplinary team projects develop product concept business models with an emphasis on market research and intellectual property commercialization plans.
ENTR 430: Innovative Product Design.
An interdisciplinary, team-oriented, problem-solving approach to innovative product design and prototype development, including analysis of marketing and commercialization strategies.
ENTR 460 and 560: Innovative Venture Research.
Implementation of strategic business principles and cross-disciplinary research to evaluate new business ventures through commercialization of university-based intellectual property.
ENTR 501: Technology Transfer and Commercialization.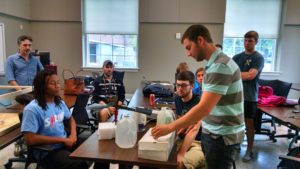 This course covers the legal and technical considerations involved in the commercialization of technology and the protection of intellectual property in an academic setting.
ENTR 510: Entrepreneurship/New Venture Creation.
A study of the Entrepreneur's role in business, including an introduction to the process of developing an idea into a feasible business plan.
Contact:
Debbie Inman
(318) 257-3430
debinman@latech.edu
Online Network for Entrepreneurs (ONE)
ONE is a free, online network that provides effective referrals based on a comprehensive database with advanced filtering criteria that connects entrepreneurs and businesses to the most appropriate local, state, and national services and organizations supporting small business development and growth.  It is geared towards public agencies and nonprofit organizations possessing a wide range of experience, specialized knowledge, and professional expertise to help support aspiring, emerging, and established entrepreneurs throughout north Louisiana.
Convenient information and comprehensive resources for small business
Accessible 24 hours a day, 7 days a week
Screening questions produce customized list of service providers
Network partners may update information at any time
Information filtering technology directs users to most appropriate resources
Multiple options for essential information and assistance increases support for and success of new and growing ventures.
Contact:
Kathy Wyatt, Director
Technology Business Development Center
kwyatt@latech.edu
318 257 3537

Century Next Bank Top Dog Startup Prize
The Century Next Bank Top Dog Startup Prize supports grants, individual prizes of up to $10,000, to Top Dog winning student teams under the following conditions:
They are recognized as the best business opportunity of all the Top Dog teams.

They have launched their business and are operating.

They have begun pursuing at least two other forms of funding including bank loans, equity investment, SBIR/STTR funding, or other federal or state grants or contracts.