A little lagniappe for our graduates
Show off your pride in being a Louisiana Tech graduate.
Official 2021 graduate yard signs
Show your Bulldog Pride and let the world know that you're a member of the Tech Alumni Family with an official Louisiana Tech 2021 graduate yard sign! Download the sign you'd like to use and provide your vendor with the PDF file. If a different file type is needed, please email communications@latech.edu.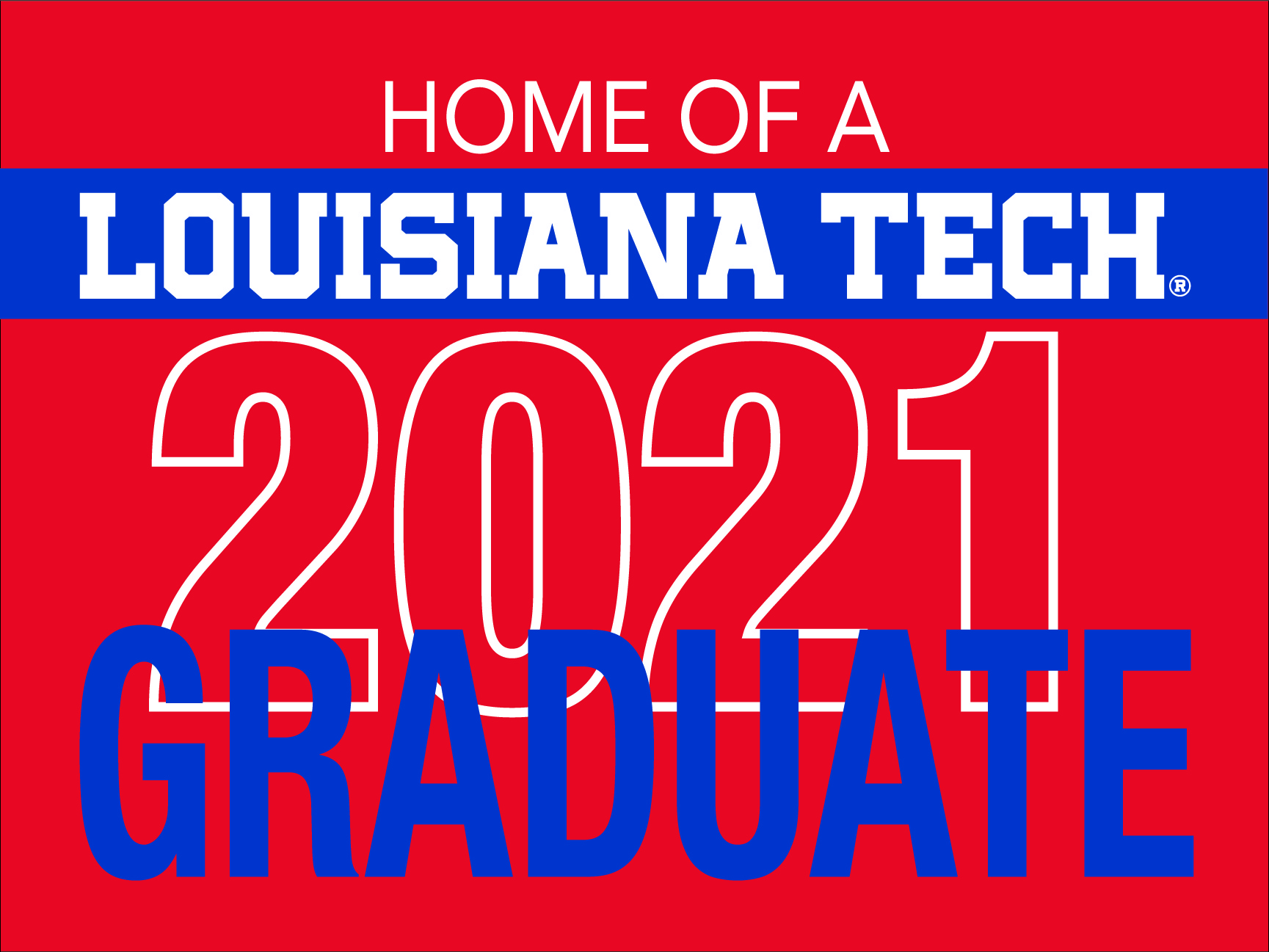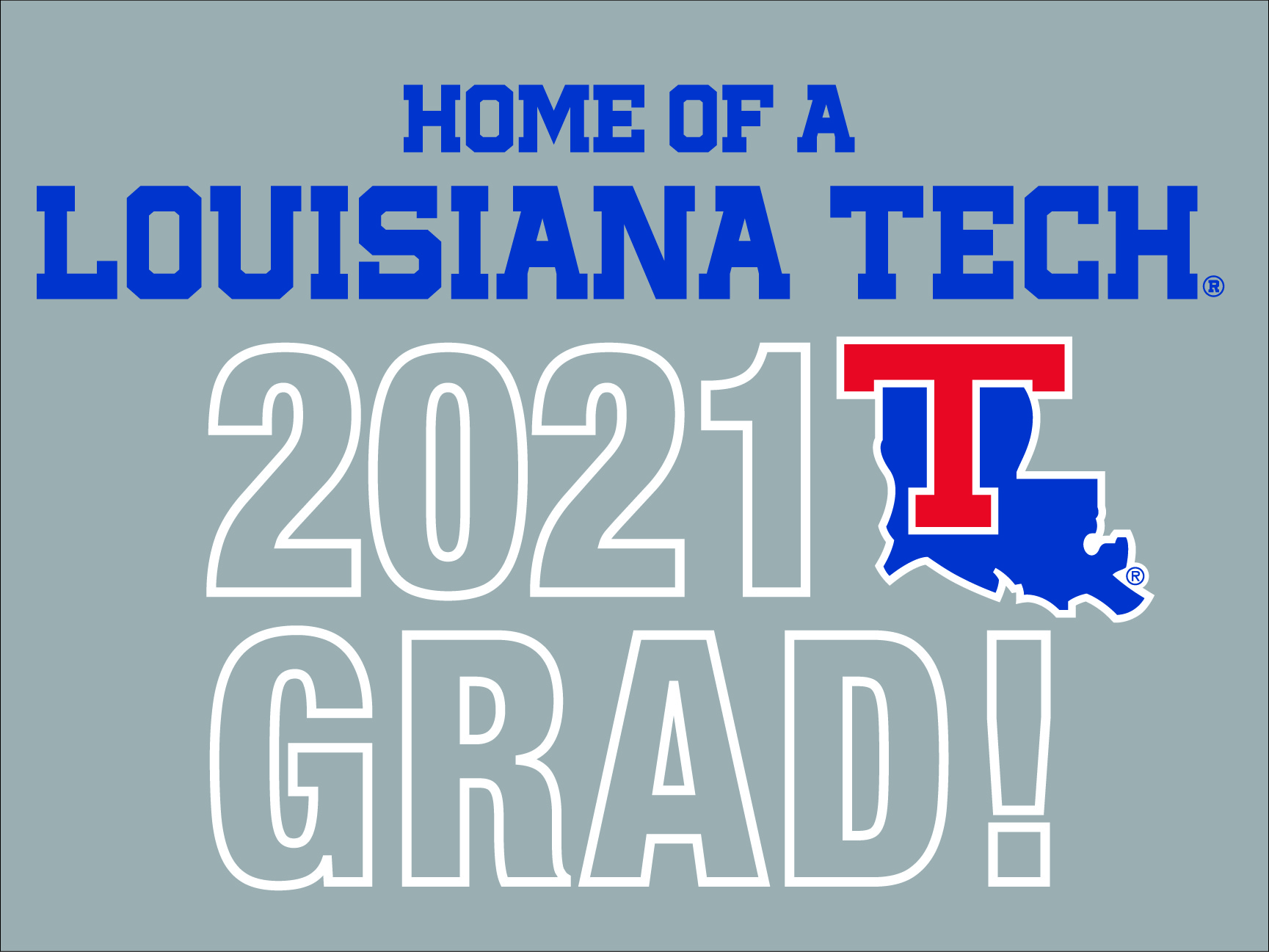 Printer ideas
These official Louisiana Tech 2020 graduate signs have been sent to several printers in North Louisiana. We do not endorse one or the other, but we've forwarded the files to each of them to make it easier for you.
Corporate Embroidery & Apparel – Ruston – 318.299.6326
La Press Co/Popular Print – Shreveport – 318.686.6000
Paragon Press – Shreveport – 318.868-3351
Rapid Signs – Ruston – 318.251.2133
Tommy's Tees – Ruston – 318.255.2907
You can also contact Next Day Flyers to order and have shipped anywhere.
Instagram story templates
Relive some of your best times at Louisiana Tech and tell us about your Bulldog journey on your Instagram stories using our templates.
From your favorite memories to your favorite people to your favorite colors, express your love for Louisiana Tech and share it with us by tagging @louisianatech on Instagram.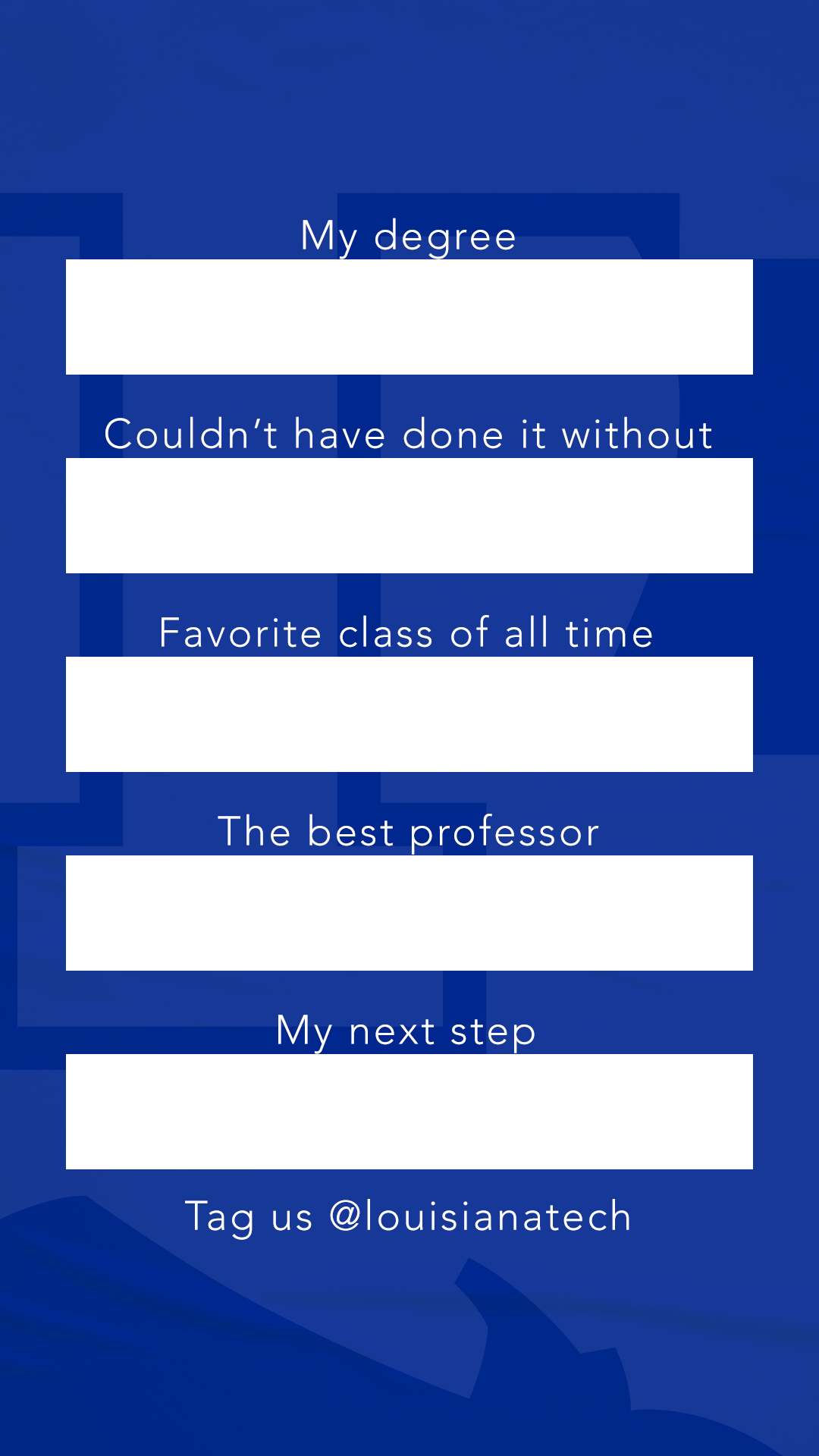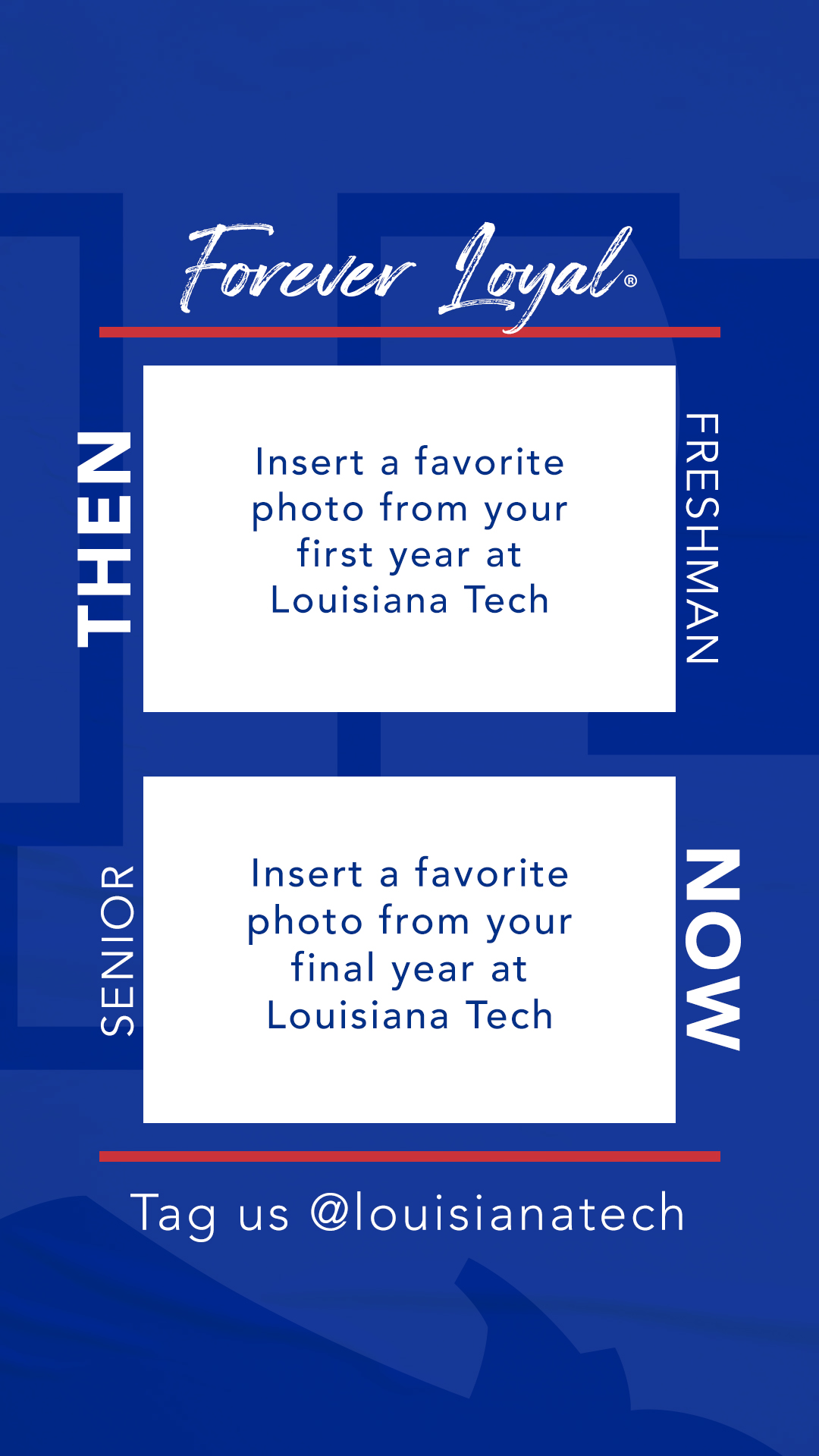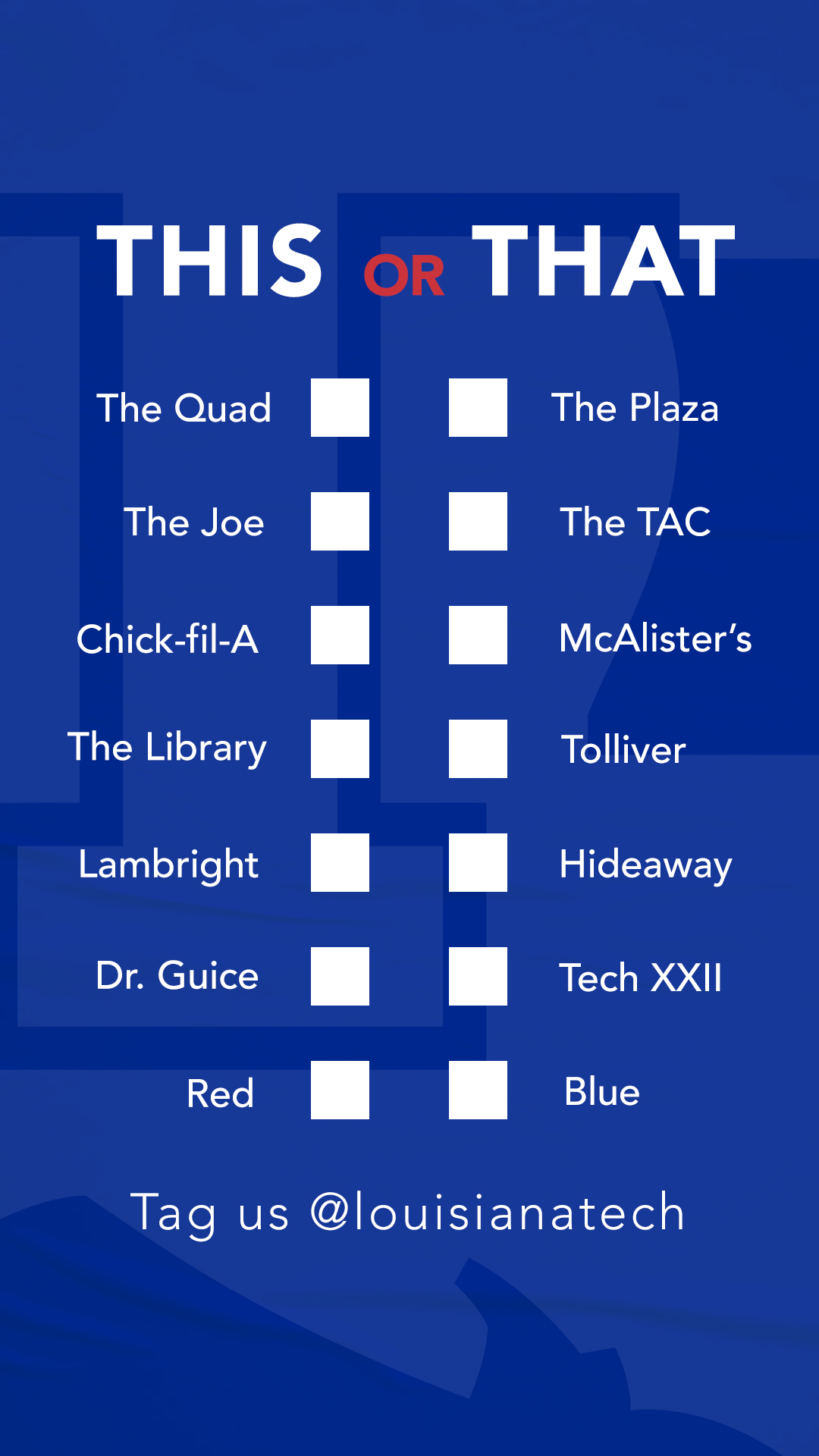 Facebook frames
We've made a few profile picture frames for you to help celebrate your achievement! Just search "LA Tech" when adding a frame to your Facebook profile picture and take your pick.