Tech 2020 Themes
Theme One Outcomes: Recruit and Retain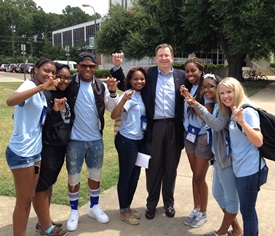 Freshman enrollment up nearly 20 percent for second straight year For the second consecutive year, Louisiana Tech University has seen a substantial increase in both the quantity and quality of its 2014 freshman class. First-time freshmen enrolled at Louisiana Tech grew by 19.4 percent with a total of 1,853 new students registered for the fall quarter. Louisiana Tech No. 1 in state in average starting, mid-career salaries for graduates Graduates from Louisiana Tech University earn higher median early career salaries and mid-career salaries than graduates from any other university in the State of Louisiana, according to PayScale.com's 2014-2015 College Salary Report. Louisiana Tech earns Tier One ranking from U.S. News & World Report Louisiana Tech University has achieved a Tier One ranking among "National Universities" for the fourth consecutive year, according to U.S. News & World Report's 2015 Best Colleges list.  Tech, along with LSU and Tulane University, were the only institutions in the state to achieve a Tier One "National Universities" ranking. First-Year Convocation welcomes, celebrates newest class of Tech students The centerpiece of the First-Year Convocation is the students' depositing of the Tenet Medallion into the Lady of the Mist fountain, which symbolizes their commitment to their education and their university. The medallions are inscribed with the Tenets of Tech – 12 guiding principles that represent the qualities every student should possess upon graduating from Louisiana Tech.
Theme Two Outcomes: Discover and Develop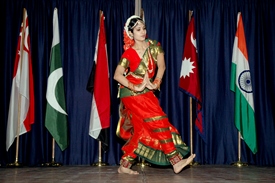 Exhibit combines biological sciences, art to show student learning outcomes
Students in Dr. Brandon Moore's spring quarter Biology of Reproduction class tossed aside the traditional paper exam and collaborated with Mary Louise Carter, an associate professor of ceramic art, to challenge his students to use their artistic talents to create sculptures and visual presentations of their scientific concepts in biological reproduction.
Art faculty to present diverse exhibit
The "MMM…Show" exhibition by art faculty members Todd Maggio and Patrick Miller showcases screen printed posters, a laser-cut and etched acrylic poster, a glow wall that visitors can draw on with lasers, hanging mobiles made from laser-cut acrylic and paper, an interactive motion-activated music installation and more.
COES offers innovative online master's degree
Students wanting to pursue a master's degree in Engineering and Technology Management can now do so entirely online.  Through the use of innovative online delivery systems, courses in this degree program are now available to anyone, anywhere.
Louisiana Tech students recognized for outstanding research presentations
Sixteen undergraduate and graduate students from across the Louisiana Tech University campus were recognized for their outstanding oral and poster presentations during the 2014 Undergraduate/Graduate Student Research Symposium held recently in Scotty Robertson Memorial Gymnasium.
Theme Three Outcomes: Research and Reach Out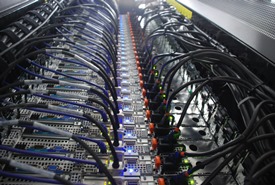 Innovators, researchers honored at Inventors' Recognition Event
Faculty and researchers from Louisiana Tech University were honored recently at the Inventors' Recognition Event for technologies they have patented, licensed, submitted applications for patents and first-time inventors. The event was hosted by Louisiana Tech's Office of Intellectual Property and Commercialization, and the Louisiana Tech University Research Foundation.
Louisiana Tech ranked #2 nationally in dollar-for-dollar R&D output
Louisiana Tech ranked #2 in the nation amongst academic institutions in terms of innovation productivity as measured by number of new inventions generated per research dollar expended, according to a report released by the Association of University Technology Managers. Louisiana Tech also ranked second nationally amongst academic institutions in terms of the rate of new spin-out or start-up companies.
Graduate students welcomed with convocation
Louisiana Tech's graduate student convocation welcomed graduate students into the Tech family. The convocation is designed to help graduate students become acclimated to Tech and the community, said Stacy Gilbert, director of co-curricular programs, testing and disability services.
I/O Psychology graduate students building better workplaces, workforces
Good companies rely on good people working in good places. Graduates from Louisiana Tech University's Industrial and Organizational (I/O) Psychology program are playing an important role in helping businesses and organizations throughout the state create work environments that can positively impact their productivity and profitability.
Theme Four Outcomes: Innovate and Create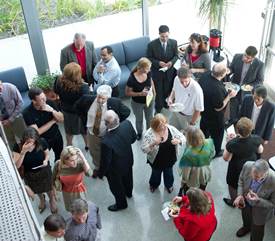 I-20 Top 20 to showcase innovation, entrepreneurship
Business and community leaders, technology entrepreneurs, and leaders in innovation throughout north Louisiana gather for the second annual I-20 Top 20 Regional Showcase. On display at the event will be innovative entrepreneurs, products, and services developed through the I-20 Corridor Regional Accelerator as well as a variety of new start-up companies and cutting edge technology development projects emerging from Louisiana Tech and their private partners.
Innovation, entrepreneurship collide at Louisiana Tech's "Thingery"
America has been called the "Great Melting Pot" with a wide variety of people and experiences coming together to form new opportunities from which all can benefit. Louisiana Tech University's "Thingery" is embracing this same notion, bringing innovation and entrepreneurship together for the benefit of communities and economies throughout all of north Louisiana.
Governor Jindal appoints Guice to chair Louisiana Innovation Council
Governor Bobby Jindal has appointed Louisiana Tech University President Les Guice to chair the Louisiana Innovation Council (LIC). Guice will lead the LIC as it continues to develop policies designed to advance the state's innovation agenda in an effort to help grow Louisiana's economy.
Louisiana Tech receives $1.1 million grant to support 'green' innovations
Louisiana Tech University has been awarded a $1.1 million grant from the Economic Development Administration (EDA) for establishing the Louisiana Tech "LA_i6" Proof of Concept Center to support and expedite the introduction of new "green" technology innovations into markets throughout the region and the nation.
Here you can create the content that will be used within the module.