TRENCHLESS TECHNOLOGY CENTER
Director's Greetings
I am extremely proud to serve as the Director of the Trenchless Technology Center (TTC) after graduating from the Ph.D. program here years ago! This industry-university-government cooperative research center has proven to be a highly successful collaborative effort, thanks to the Louisiana Tech College of Engineering and Science (COES), the TTC's Industry Advisory Board (IAB), and the many organizations and individuals working with the TTC. Since the establishment of the Center in 1989, the trenchless industry has grown and advanced, and many of these advancements have connections to the TTC.
Over the past 28 years, the TTC has been blessed with outstanding leadership from its directors, including Dr. Ray Sterling, Dr. Tom Iseley, Dr. Erez Allouche, and Dr. Rob McKim. I was lucky to work with each of them over the years and learn from them, and will put those lessons to good use now. I believe that my experience in technology research and development, along with our experienced staff and affiliated researchers and professors, and the cooperation with the industry partners, will continue to aid the trenchless technology industry.
The trenchless industry and its needs are rapidly changing and the TTC must continue to be dynamic and expand into a more comprehensive role. The TTC's staff of technicians, research faculty, and scientists is working closely with the industry partners to develop new technical solutions. The TTC will continue its mission to serve industry partners and conduct research for governmental and professional associations and it will continue to serve as an independent source of knowledge, education, and technology transfer for the trenchless industry.
Watching the TTC evolve into what it is today has been exciting and I feel privileged to serve as Director to help guide it to new heights. The TTC offers a highly collaborative environment that allows developers, contractors, engineers, utilities, researchers, and the university to come together and develop creative solutions for real world application. If your organization would like to learn more about getting involved with the TTC, please consider joining our IAB. I also invite you to visit our facilities and see for yourself the Center and the largest laboratory in the U.S. specifically dedicated to the trenchless technology industry.
Sincerely,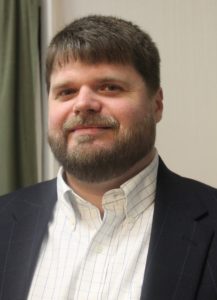 John C. Matthews, Ph.D.
Director, Trenchless Technology Center
Associate Professor, Civil Engineering and Construction Engineering Technology
Office: (318) 257-2852
Email: matthews@latech.edu