ROTC College Elective Curriculum

Army ROTC will give you valuable real-world tools and leadership skills that will benefit not only your professional career but your personal life as well.
Army ROTC is a college elective curriculum you take along with your required college classes. It prepares you with the tools, training, and experiences that will help you succeed in any competitive environment. You will have a normal college student experience like everyone else on campus, but when you graduate, you will be an Officer in the Army.
Being an Officer in the U.S. Army means that you are a leader, a counselor, a strategist, and a motivator. It's similar to being a vital manager in a corporation. As an Officer in the military, you will lead other Soldiers in all situations and adjust in environments that are always changing. You'll be driven to achieve success with your team on every mission.
Army ROTC is a one-of-a-kind experience. The challenges you face and the obstacles you'll overcome will prepare you for future success. Army ROTC is one of the nation's top leadership programs, with many benefits to joining.
Army ROTC Basic Course


Enroll in ROTC during your freshman year and you will take these college elective courses that lay the groundwork toward becoming an Army leader.
The Basic Course takes place during your first two years in college as elective courses. It normally involves one lecture class and lab each semester along with the requisite physical training and field training exercises. You will learn basic military skills and the fundamentals of leadership. You can take Army ROTC Basic Courses without a military commitment.
Freshman classes
Fall
MS101 – Introduction to Leadership
MS101L – Introduction to Leadership Lab
Spring
MS102 – Introduction to Leadership
MS102L – Introduction to Leadership Lab
Sophomore classes
Fall
MS201 – Foundations of Leadership
MS201L – Leadership Lab
Spring
MS202 – Foundations of Leadership
MS202L – Leadership Lab
Army ROTC Advanced Course
During your junior and senior years, you will focus on small unit training and the transition to becoming an Army Officer
The Advanced Course takes place during your last two years in college as elective courses. It normally includes one lecture class and lab each semester, the requisite physical training and field training exercises, and a summer leadership camp in the summer after your junior year. You will learn advanced military tactics and gain experience in team organization, planning, and decision-making. To benefit from the leadership training in the Advanced Course, all Cadets must have completed either the Basic Course or have attended the Leader's Training Course. Entering the Advanced Course requires a commitment to serve as an officer in the U.S. Army after you graduate.
Junior classes
Fall
MS301 – Tactical Leadership
MS301L – Leadership Lab
Spring
MS302 – Applied Leadership
MS302L – Leadership Lab
Senior classes
Fall
MS401 – Adaptive Leadership Phase I
MS401L – Leadership Lab
Spring
MS402 – Adaptive Leadership Phase II
MS402L – Leadership Lab
Army ROTC Basic Camp
Army ROTC Basic Camp is a 32-day training event designed to introduce Cadets to the Army. The objective is to develop Cadet leadership skills, train them on individual and junior leader tasks, develop and reinforce the Warrior Ethos, and our Army Values. Basic Camp provides the critical thinking skills necessary to succeed in ROTC, and the Army. Cadets graduate Basic Camp prepared to lead at the team, 3-4 Cadets, and squad, 9-13 Cadets, level.
Army ROTC Advance Camp
Every Army ROTC Cadet who enters into the Advanced Course attends the Advanced Camp. It's a five-week summer program to evaluate and train all Army ROTC Cadets. This course normally takes place between your junior and senior years of college and is conducted at Fort Knox, Kentucky.
Students maintain their normal daily schedule of classes as they develop their leadership and military skills in the classroom and the field with the Army ROTC.
Air Assault School
A 10-day course designed to prepare soldiers for insertion, evacuation, and Pathfinder missions that call for the use of multipurpose transportation and assault helicopters. Air Assault training focuses on the mastery of rappelling techniques and sling load procedures, skills that involve intense concentration, and a commitment to safety and preparation.
Airborne School
A 3-week course that teaches Soldiers the techniques involved in parachuting from airplanes and landing safely. The school culminates with five parachute jumps both with and without combat equipment. The purpose of Airborne school is to qualify the Soldier in the use of the parachute as a means of combat deployment and to deploy leadership, self-confidence, and an aggressive spirit through mental and physical conditioning.
Cadet Troop Leader Training
The Cadet Troop Leader Training (CTLT) track provides Cadets the opportunity to experience leadership in Army Table of Organization and Equipment (TO&E) units over a three to four week period. Cadets serve in lieutenant-level leadership positions in active-duty units. Platoon Leader positions have a 3-4 week duration depending on the hosting unit and location. Assignments include units that are located CONUS and OCONUS. Cadets are assigned a unit mentor and are provided on-post lodging and meals via a Dining Facility. This program is exclusively designed for MS III Cadets before and after completion of Advanced Camp.
Taiwan Exchange Program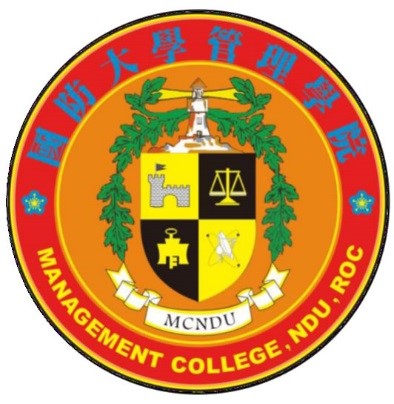 Grambling State has entered into an exchange agreement with one of Taiwan's premiere universities, National Defense University Management College, Taoyuan City, Taiwan.
As you may know, Taiwan is a vibrant and dynamic country with a rich cultural heritage and a rapidly developing economy. By participating in this program, you will have the chance to immerse yourself in Taiwanese culture, learn the Mandarin Chinese language, and make lasting connections with students and professors.
The program will include classes (transferable to Grambling), cultural activities, and excursions to explore Taiwan's many natural and historical attractions.
Participation in the exchange program is open to all Cadets in good academic standing, regardless of major. As it is an "exchange" program, your regular tuition will cover fees, accommodation, and most meals, as well as all excursions and cultural activities.
We are eager to provide this opportunity to as many students as possible and would be happy to answer any questions you may have about the program. To apply, please visit the Grambling State ROTC detachment.