Becoming a Resident Assistant
Do you want to make a difference at Louisiana Tech? Become a Resident Assistant and help our campus be a great place to live!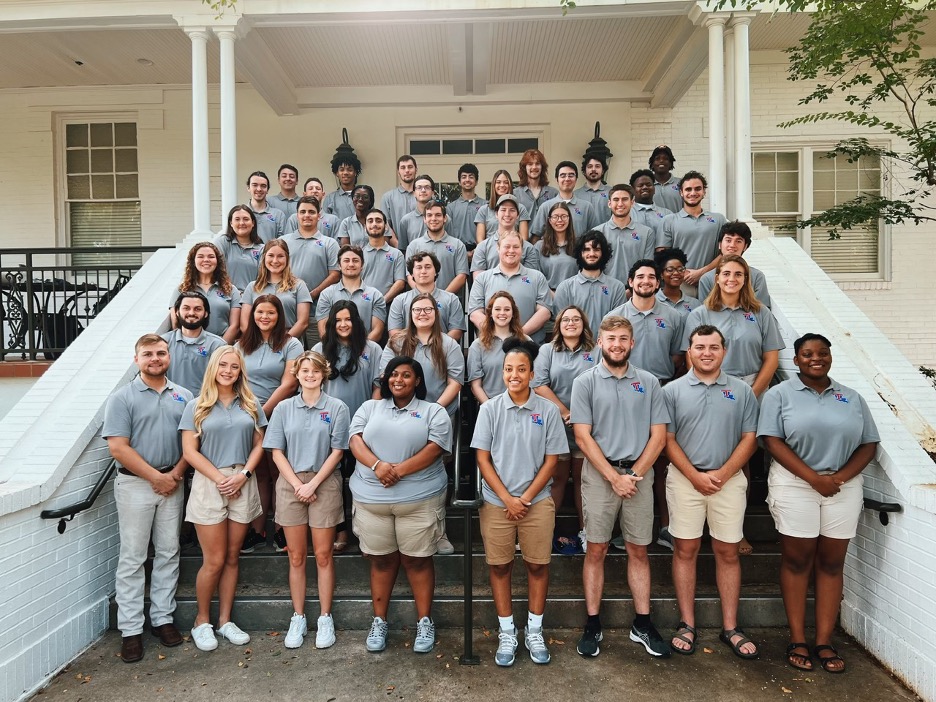 What is a Resident Assistant?
Resident Assistants are student staff that work and live in the residence halls and apartments on campus. They are responsible for fostering student development within the residential community. Resident Assistants work under the supervision of the Hall Director. The goals of the Resident Assistant are as follows:
To provide a controlled and healthy environment that meets the needs of all residents and visitors.
To establish a degree of respect between residents and staff.
To direct students to appropriate resources and/or assist them in their needs.
To provide educational, physical, and entertaining programs which supplement the students' classroom experience.
To promote students' interaction with other members of the University community and participation in campus activities.
To encourage residents to take responsibility for their own residence halls.
To serve as an active representative for Louisiana Tech University to the outside community.
Resident Assistants assume the role of friend, role model, confidante, counselor, disciplinarian, coach, cook, teacher, student..their roles are as boundless as their rewards.
Compensation and Perks
On-campus housing at no cost to you!
Resident Assistants are paid for 20 hours a week at minimum wage.
Great resume booster.
Resident Assistants truly make an impact on the campus community.
How do I become an Resident Assistant?
The full-time coordinators in Residential Life teach a course each winter and spring quarter. This course is listed under Counseling 201 and you must obtain a signature from one of the coordinators before you can enroll in the class. After completion of the course you will be eligible to apply to become a Resident Assistant. These applications are housed in the Residential Life office. Interviews are then held as positions become available.
Resident Assistant Requirements
All Resident Assistants and applicants must maintain a minimum cumulative GPA of 2.5 at the end of each quarter to be eligible for employment. All applicants must have lived on-campus for at least one full quarter.
Questions?
If you have any questions about becoming a Resident Assistant please call the office of Residential Life at 318.257.4917.