Welcome to Cottingham Hall
Cottingham hall opened in Fall 2021 for residency, at the corner of Railroad Avenue and Tech Drive.  This newest phase of student housing provides housing options for both incoming freshmen and returning students.  With a centrally located floor commons in the knuckle of two wings, residents enjoy a space to study, share a meal and build a community.  Separate smaller lounges/study rooms are located on each wing.  The hall has three different room configurations – a suite style option where two students will share a bathroom in their room, a single bedroom option where 6-7 residents will share a community restroom of two showers and two toilets, a private flex bedroom option that will give us a larger single bedroom and a community restroom of two showers and two toilets with 7-14 residents.  The suites will have a shower in the bathroom to share with their roommate. The proximity to the new intramural fields as well as outdoor seating areas will provide opportunities for residents to gather outdoors.
Amenities
Wifi in common areas and wired internet in the rooms
Community Kitchen, study rooms, laundry rooms
Community bathrooms for private flex and single rooms (no more than 14 sharing a restroom)
Bathrooms in the suite rooms (2 residents share a bathroom). Bathrooms include a toilet, shower and sink with cabinets underneath
Built in closet nook in the suites and private flex rooms; wardrobes in the single rooms
Private flex rooms have a chest and twin XL loft bed (dimensions: 38.5W x 85.75D x 64H) with rail in the room.  Flex rooms do not have a desk and chair provided
Single rooms and suites have a chest, twin XL adjustable height bed (dimensions: 38.5W x 85.75D x 36H), desk and chair in rooms
Private flex and Single rooms do not have a sink and mirror in the room
Rates
Space Type
Room Fee (per quarter/per resident)

Suites –  9 month

2023-2024

$1,560

Single Private bedroom – 9 month

2023-2024

$1,580

One Bed Flex Room – 9 month

2023-2024

$1,680
Lauren Gauthier
Hall Director
Claire Garbarino
Resident Assistant
Mckenzie Red
Resident Assistant
Sydni Seighman
Resident Assistant
Miranda Mizell
Resident Assistant
Room Dimensions
(Please note that dimensions may vary slightly if room is designated ADA or due to location on the hall)
Single Rooms: 12′ – 2 5/8″ x 8′ – 10 1/2″
Private Flex Rooms: 14′ – 8 7/8″  x 10′ – 6 1/2″
Suite Rooms: 20′ – 3 7/8″ x 10′  – 10 1/2″
Each room has a window that is 48″ W x 80″ L.  Windows in the single rooms have a window seat.  Each window has an installed window shade.  End rooms have an additional window that is 31″ W x 72″ L with a shade.
Ceilings are 9.5 feet in the bedroom.
Closet Nook: 26″ Deep, 35″ Wide, 13.5″ Ceiling to Shelf, 75″ Bottom of Shelf to Floor, 15″ Shelf Depth
Location
Mail and Packages:
Name as appears on your CWID
305 Wisteria St
Ruston, LA 71272
Perishable Deliveries:
Physical Address: 300 Tech Dr., Ruston, LA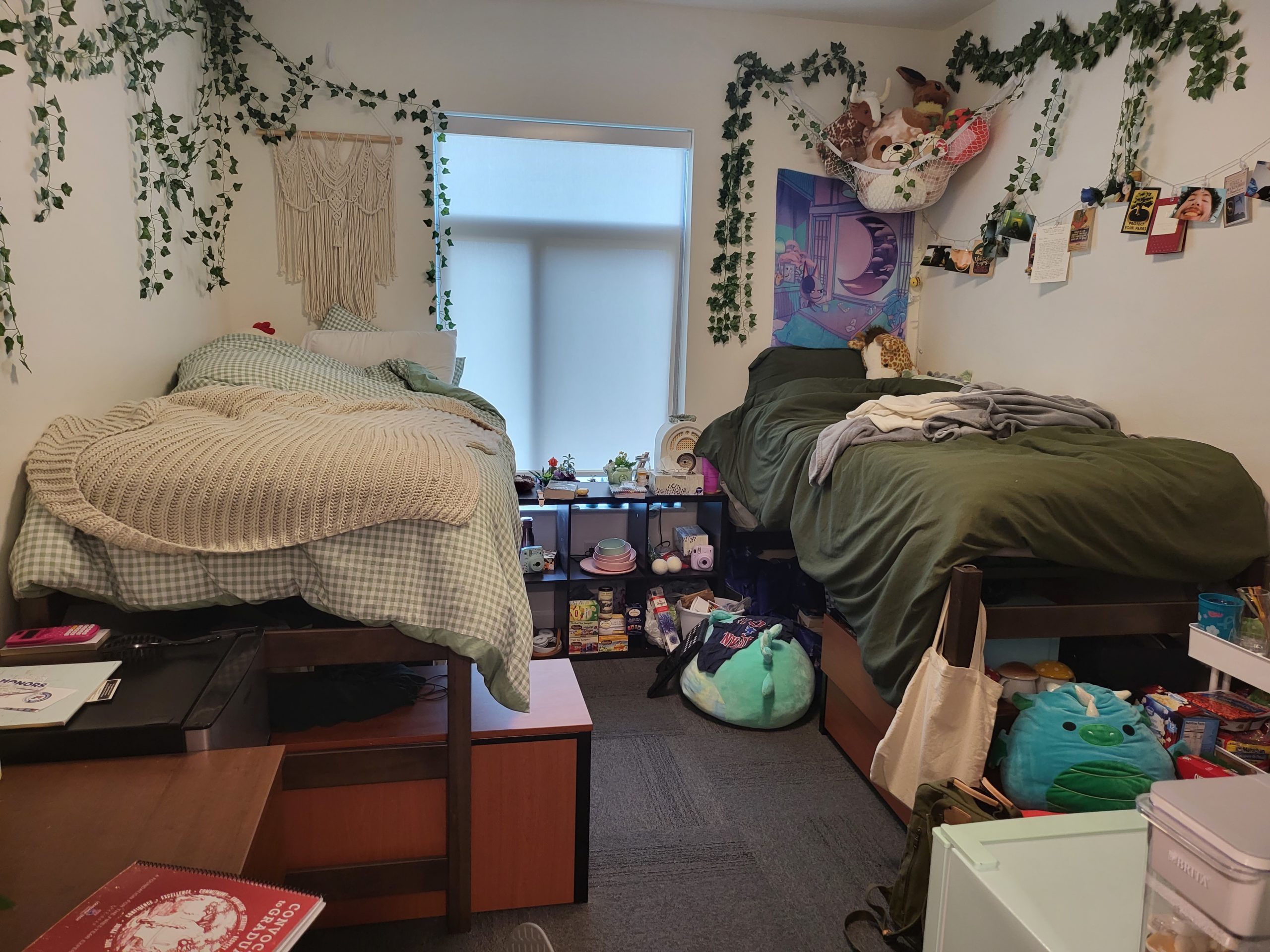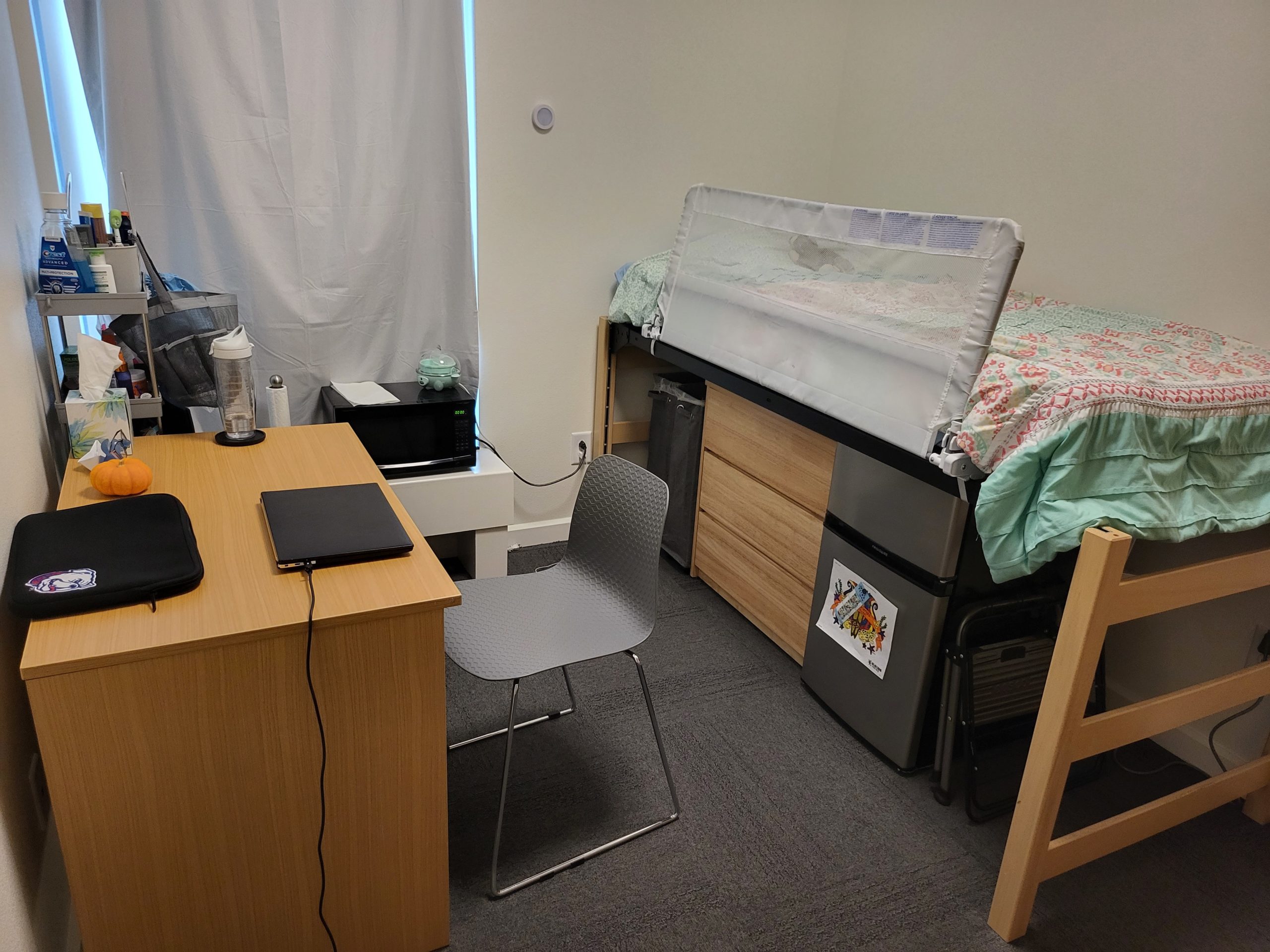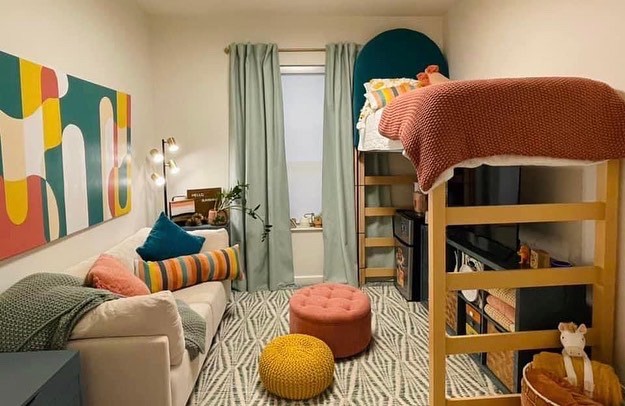 Private Flex (Only includes bed and chest)