Welcome to Park Place
Park Place consists of fourteen three-story brick buildings with 2 bedroom/1 bathroom apartments, 4 bedroom/2 bathroom apartments and six partially furnished 1 bedroom studio apartments. Park Place consists of Jenkins, McFarland, and Hutcheson Commons. Each apartment includes the following:
Full size bed for private bedroom apartments, night stand, desk & chair per resident
Loveseat & Chair (2 bedroom apartment)
Loveseat, couch, chair, end table & coffee table (4 bedroom apartment)
Washer & Dryer stack
Refrigerator
Internet connection (must have an ethernet cord to access internet)
Each apartment faces a shared courtyard within each commons, which is utilized by staff members to host various programming opportunities for residents.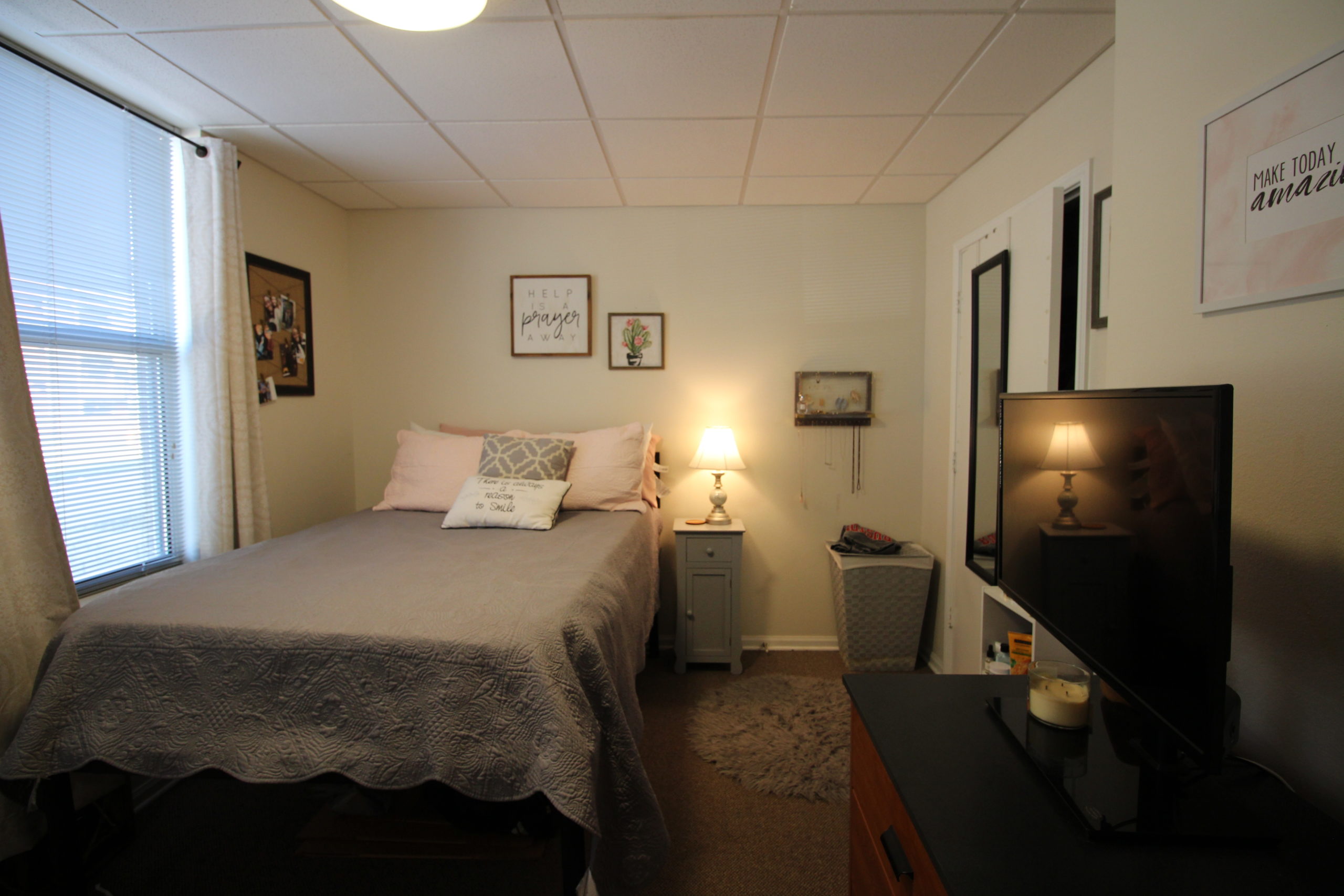 Amenities
Ethernet hook up
Washer and dryer included
Central AC/Heat (controlled in unit)
Outdoor patio
Kitchen with full-size refrigerator and stove/oven combo
Shared bathroom (with roommate)
Dresser
Desk w/ chair
Chair
Couch or loveseat
Coffee/End table
Private bedrooms:  Full size mattress/bed
Rates
| | |
| --- | --- |
| Space Type | Room Fee (per quarter/per resident) |
| 9 month lease (private bedroom, two and four bedrooms)         2023-2024 | $2,500 |
| 12 month lease (private bedroom, two and four bedrooms)       2023-2024 | $2,060 |
| 9 month lease (one bedroom apartment)                                   2023-2024 | $2,770 |
| 12 month lease (one bedroom apartment)                                 2023-2024 | $2,320 |
*Prices Subject to Board Approval
Christi Kruger
Hall Director
Jenkins B 101
P: 318.257.4917
Ayden Thomas
Resident Assistant
Jenkins B 101
P: 318.257.4917
Ryan Decker
Resident Assistant
Hutcheson A 101
P: 318.257.4917
Regie Williams
Resident Assistant
Hutcheson A 101
P: 318.257.4917
Location
Mail and Packages:
Name as appears on your CWID
305 Wisteria St
Ruston, LA 71272
Perishable Deliveries:
Physical Address: McFarland Commons, 104 Everett St. (A, B, C); Hutcheson Commons, 204 Everett St. (A, B, C, D, E); Jenkins Commons, 105 Everett St. (A, B, C, D)