Welcome to the Residential Suites
The Residential Suites were designed with an emphasis on creating a campus culture and community amongst our residents.  Robinson suites (formerly named Aswell suites) opened Summer 2018 and Potts suites (formerly named Dudley suites) opened Fall 2018.  The suites are an option only available to incoming freshmen each year and have been successful by design in helping our freshmen feel more connected to their community and to the University as a whole!
The first floor of each of our suite buildings is gender specific by room but the floor may house both genders.  The shared common space for the building is located on the first floor and provides access to a community kitchen, dining and living area, TV and study tables.  The second and third floors of each suite building are gender specific.  Residents only have access to the floor they live on and the first floor community space.  Each floor has a stackable washer and dryer per eight residents.  The second and third floor residents also share a common area on the floor, enabling them to create dynamic communities with their neighbors.
A resident assistant resides on the first floor of each building.  Our Robinson suites (A, B, and C) are located between Aswell and Adams traditional residence halls along the Alumni walkway and Adams Boulevard.  Our Potts suites (A, B, C, D, and E) are located between Adams and Dudley traditional residence halls along Adams Boulevard and California Ave.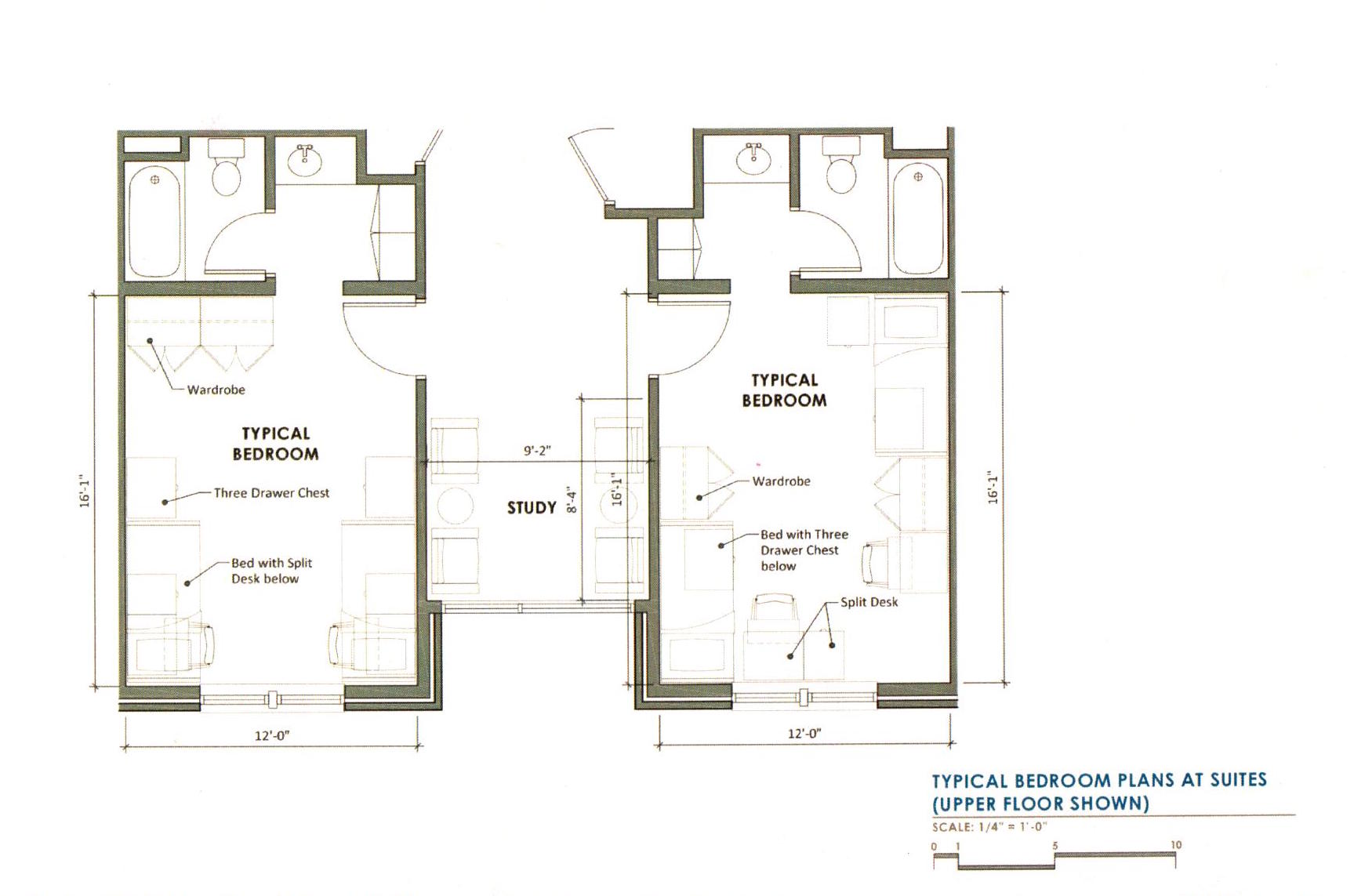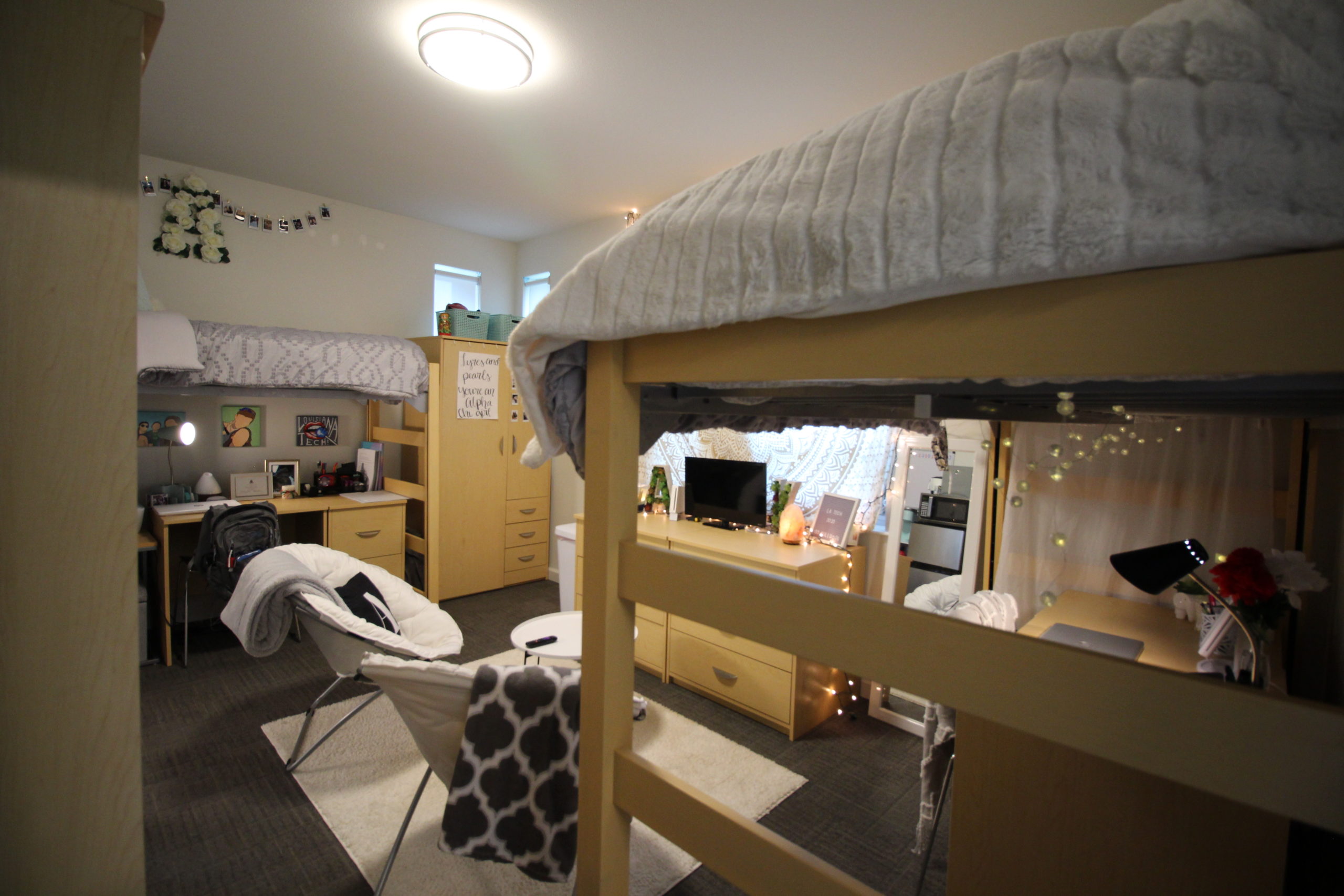 Amenities
Ethernet port for internet per resident
Cable TV hook up per resident
Washer and dryer on each floor (not coin operated)
Central AC/Heat (controlled in unit)
Shared bathroom (with roommate)
Twin XL size lofted bed per resident
Three drawer chest per resident
Wardrobe per resident
Desk w/ chair per resident
Rates
| | |
| --- | --- |
| Room Space | Room Fee (per quarter/per resident) |
| 9 month lease (non-private bedroom) | $1,580 |
Potts & Robinson Suites Staff
Robinson Suites Hall Director
Robinson A Resident Assistant
Robinson C Resident Assistant
Potts Suites Hall Director
Potts A Resident Assistant
Potts C Resident Assistant
Potts D Resident Assistant
Potts E Resident Assistant
Location
Mail: Use student's PO Box.
Packages:
Receiver's name
305 Wisteria (Campus PO Box #)
Ruston, LA 71272
Perishable Deliveries:
Physical Address: