Welcome to the Career Center
In order to protect the Louisiana Tech University campus community and beyond, Louisiana Tech Career Center hopes to reduce the transmission of the coronavirus by modifying most services offered.
The Career Center is open and services will continue virtually for students, alumni, and employers throughout the Fall 2020 quarter. Continue to monitor this website and Handshake, our career management system and job posting center, for office practice updates.
Individual student appointments will be conducted virtually or by phone. To schedule an appointment email careercenter@latech.edu, call 318.257.4336. To schedule an appointment quickly visit the appointment page on Handshake.
If you are seeking career decision-making counseling and are not currently located in the state of Louisiana, we can talk by phone to locate other resources for you.
All seminars and presentations will continue Please visit the seminars page for dates and times of LIVE presentations. In-person groups and presentations have been canceled for the remainder of the fall quarter.
Employers will still be able to connect with students for intern and full-time positions using Handshake, our career management system, and job posting center. Employers looking to connect with Tech talent? Contact Avery Broussard at avery@latech.edu or visit the employer page of this website.
All career center recruiting events will be conducted For more information on our events, visit the events page on this website.
Employer partners are allowed to visit campus in a limited capacity to meet with students through our On-Campus Interview program. Please visit the employer page of this website to view the restrictions for On-Campus Interviews and Info Sessions.
Commitment to diversity and inclusion
The Career Center and the Career Center Ambassadors support the following statement from Dr. Les Guice and strive to maintain diverse practices to serve all students.
I know that many of you are feeling anger and hurt tied to the death of George Floyd. His death – and those of many other people of color throughout our nation's history – was wrong. 
One source of our University's strength is its diversity, and our contrasts create learning experiences beyond the classroom. I realize the privileges that can come from the color of one's skin, and I join with our students, faculty, staff, and alumni in pledging to learn from all the members of our campus community. I see you, and I value your humanity.
We condemn all acts of racism, discrimination, and hatred. These acts defy the very spirit of Louisiana Tech, and they negate our belief in our Tenets.
We welcome diversity
Of race, culture, spirituality, gender, identity, ability, and orientation.
We seek to provide a safe and inclusive space for all.
We reject intolerance and any form of degradation, hurt, and abuse.
We commit in words and actions,
To uphold the rights of all to feel safe, valued, and respected.
Welcome to the Career Center.
Working collaboratively with internal and external partners and consistent with the mission of the university, the Career Center provides centralized and comprehensive education and support to students and graduates, primarily in the cultivation and enhancement of skills to explore major and career options, master internship/job search techniques and strategies, and connect with industry partners through experimental and professional opportunities.
Our office is located in 337 Keeny Hall. To speak to someone either stop by or call 318.257.4336. You may also email careercenter@latech.edu with your general questions.
The Career Center staff is committed to providing the highest level of service to help you obtain your career goals. Our staff is professional, enthusiastic, dedicated, knowledgeable and caring. The Career Center staff adheres to NACE'S Principles of Professional Conduct.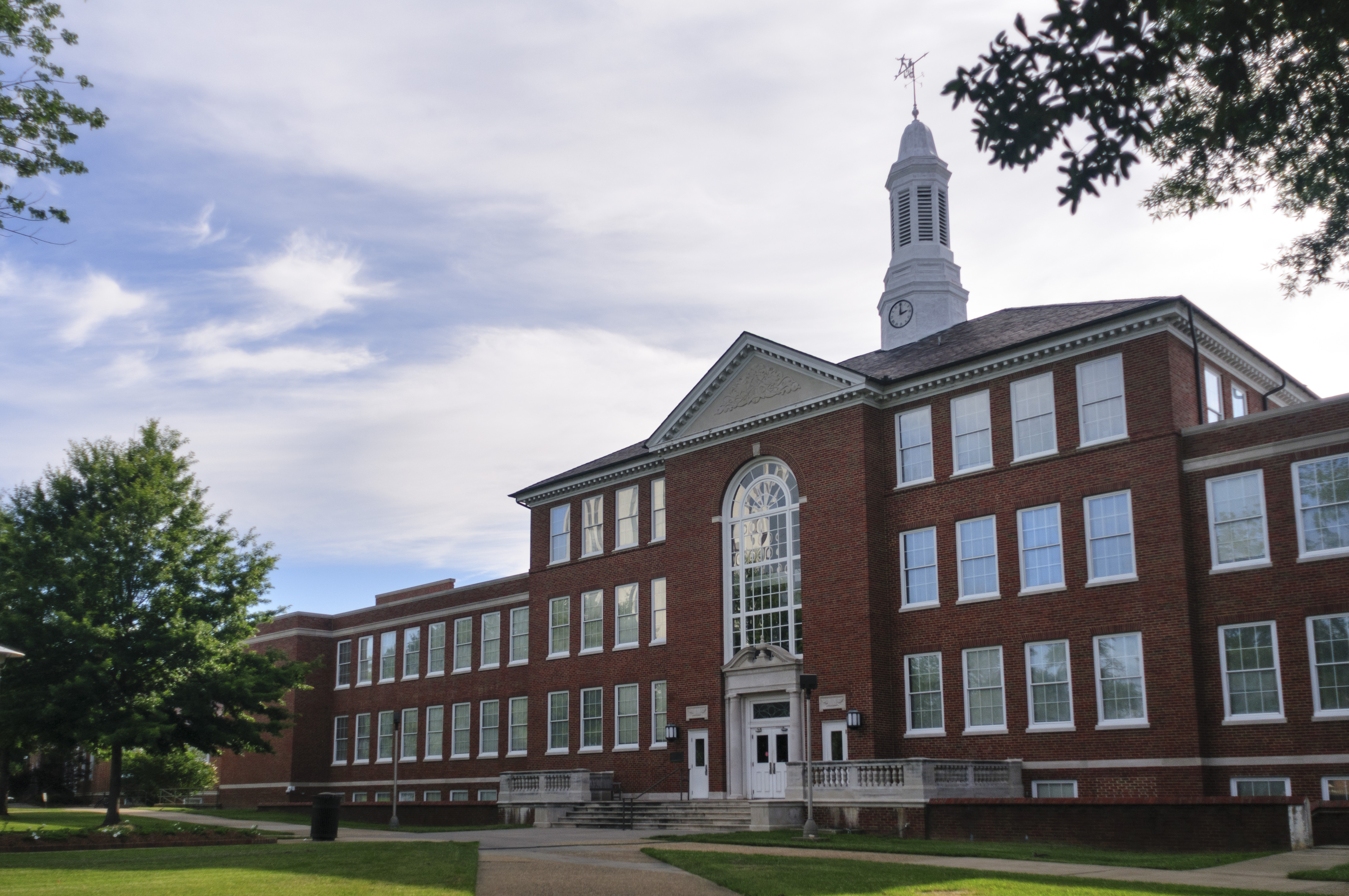 Contact Us
Mailing Address:
Career Center, Louisiana Tech University
P.O. Box 3153
Ruston, LA 71272
Physical Address/Delivery (FEDEX, UPS, or USPS):
Career Center, Louisiana Tech University
Room 337 Keeny Hall
208 Keeny Circle #3153
Ruston, LA 71272
Phone: 318.257.4336
Fax: 318.257.2936
E-mail: careercenter@latech.edu
Office Hours
Monday – Friday
8 a.m. – noon
1-5 p.m.
During the Summer Quarter our office will close at 12:30 on Fridays. 
Resume Walk-Ins
Fall Quarter:
Tuesday 12pm – 2pm
Wednesday 2pm – 5pm
Thursday 2pm – 5pm
Please bring a printed copy of your nearly completed document with you.